Descriere
For our business partner, a company with 14 years of experience in the software market, that is noted on two lines: e-commerce and custom software (web and mobile), we are hiring a Business Analyst. He/she will be part of a software analysis team, performing analysis, and delivering solution design of high-quality software for our more than 50 worldwide customers.
Responsibilities:
Good understanding of business models and business processes;
Understand how new features or changes impact existing business processes;
Write business requirements that describe effective processes and user interfaces;
Lead and moderate meetings business representatives, to capture and prioritize requirements;
Provide solutions adequate to the requirements and context provided by processes, volumes and other criteria;
Identify implementation alternatives, emphasizing pros and cons, from a technical and business perspective;
Review business requirements. Request relevant clarifications;
Consider both functional and non-functional aspects of a software product;
Track requirements and feedback from all involved parties. Make sure teams are aligned in terms of requests, needs and priorities;
Act as a liaison between customers, teams and other internal departments to drive and achieve common goals;
Always consider performance, security, integration and usability aspects of designed processes;
Stay up-to-date with recent services and products, licensed or open-source, understand their key strengths and recommend them if suited for the business-case;
Support project managers in making technical choices and estimating effort.
Skills and qualifications:
Solution-oriented;
Strong presentation, communication, listening skills;
Constructive and creative mindset;
A minimum of two years in a similar position;
Agile mindset, with a solid understanding of software development life-cycle processes;
Client facing experience and good client management skills;
Excellent English skills: reading, understanding, writing, speaking;
Excellent verbal and written communication skills.
The following additional skills will be an advantage:
Good knowledge of cloud services and their applicability;
Experience of developing/defining Services Oriented Architectures, WebServices, Micro-Services;
Knowledge of DevOps processes;
Hands-on development experience in software development;
Experience with relational databases;
Full life-cycle development experience on large projects;
Basic knowledge of big data systems;
Hands-on experience with Agile methodologies;
A minimum of one year in a senior technical role such as technical lead, team lead, architect;
Experience in identifying and applying design patterns, enterprise integration patterns, and refactoring concepts.
Career development and benefits:
Career development: Employee career development is one of our business partner's major company values;
An important training plan (technical, product & functional) to ensure your integration and your performance;
A competitive remuneration package and real benefits;
A future and a potential for growth in an international-oriented company;
A very friendly working environment;
Get challenged with important tasks so they can show their full potential and obtain new skills;
Working time that can be flexible when needed;
Open office space;
Relaxed working environment.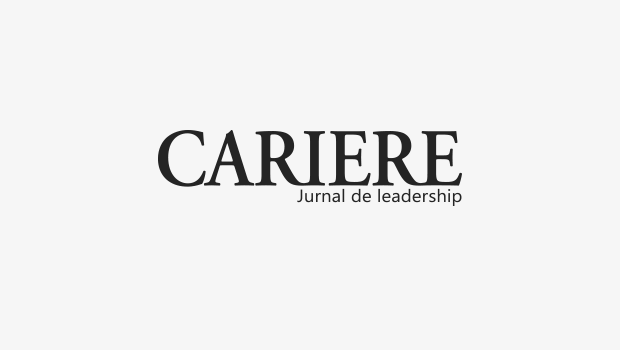 CARIERE, no. 266, iulie 2020
Citește-te acum