Descriere
- Communicate with customers to understand and address their specific requirements.
- Use ERP system to enter orders and credit notes accurately and in due time, to check inventory availability and other details related to order processing as per established procedures.
- Ensure good order flow from order receiving until goods arrive to customers by communicating precisely with other team members participating in orders process (warehouse, sales) or third parties.
- Manage new customer registration and customer data modification.
- Use reporting tools to extract several reports required into daily activity. Provide support to field teams for a smooth running of processes – prices, stock availability, consignment stocks, orders status;
- Follow good documentation practices: forms are correctly and accurate completed, date and signatures are not missing, documentation is packed properly and stored according to the local procedure.
- Issue Customer related documents and obtain the necessary approvals as per local procedures.
- Responsible for TS related activities such as: Item creation, PO creation, stock transactions.
- Responsible for item creation into CAJE by using the MKS integrity tool for the whole department.
- Record / report commercial customer complaints, obtain all necessary approvals in order to close a customer complaint.
- Responsible for Consignment processes in Customer Service: creation, yearly inventory check support, termination, stock transfer.
- Comply with Company's Postmarketing Surveillance policies as well as all Romanian regulations regarding pharmacovigilance and incidents reporting.
Cerinte:
- University Degree;
- Previous experience of minimum 2 years in a customer service/order management environment;
- High level of attention to details, very organized person;
- Hard worker, able to handle multiple tasks under pressure of time;
- Ability to establish rapport with customers, making them feel unique and valued;
- Learn quickly and retain information to assist with decision making;
- Able to display empathy, focused, organized, show excellent attention to detail;
- Demonstrated ability to build strong partnerships and collaborate;
- ERP system usage and MS office proficiency;
- Excellent communication skills, both written and verbal;
- English – medium level for written and spoken;
Oferta:
REF CODE: CSS_lk
Alte joburi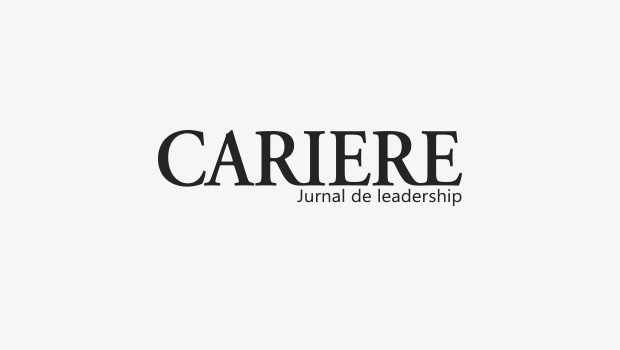 CARIERE no. 270, IANUARIE - FEBRUARIE 2021
Citește-te acum