Descriere
Our client, one of the most important online Social Casino and Casual Gaming company, offers a promising career with significant opportunities to evolve within the company. They believe in supporting the talent within the company and encouraging their employees to grow and succeed. This is an amazing opportunity to join a great team and really make a difference.
Job description:
- Troubleshooting and resolving technical difficulties; when required, bringing up the issue to the proper department;
- Giving support to the customers via email;
- Assuring customer retention and actively managing complaints;
- Availability to work in shifts, 24/7 (morning, day and night shifts).
Cerinte:
- English proficiency both spoken and written;
- Customer oriented;
- Good time management skills to enable prioritization of workload;
- Strong computer skills, the ability to operate multiple applications and platforms at a time;
- Analytical thinking and multitasking skills;
- Strong problem solving/troubleshooting skills;
- Can-do personality, creative and committed to improve oneself and continuously learn;
- Excellent social skills and a great teammate;
- Availability to work in shifts, 24/7;
- Previous work experience in customer service or technical support is an advantage.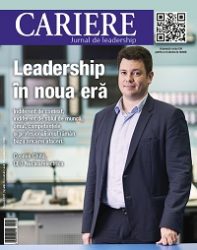 CARIERE, no.273. August 2021
Citește-te acum