Descriere
- Short term forecasting. Responsible for the calculation, split and update of the monthly sales target in line with the monthly outlook and according to the validated process. Assures the upload of the target in the Company's software solution, monitors its accuracy and provides required recommendations/feedback. Gives support to field force and other departments in any Company's volume forecast or projection using specific tools and software. Develops monthly forecast for production planning Web Tool.
- Supply Network Planning. Manages short/long term inventory planning on national level. Establishes high quality volume projections including stock levels and delivery patterns to ensure finished goods inventory levels are sufficient to guarantee constant product availability for sales, on national level. Manages interaction with Factories on short & long-term production plans in accordance with the latest forecast, controls execution. Contributes to timely update of strategic and tactical plans of the Company in global systems. Monitors that full cycle of Supply Planning in SAP APO is in line with Market planning cycle. Provides support in the set-up of any new SNP flow involving RO Market targeting efficient processes, low cost and limited impact.
- Performance Monitoring. Regularly analyses market and the Company volume performance to highlight opportunities or issues versus proposed monthly Sales Outlook, LE, and ASP at Area, Channel and Product Level. Provides functional support and guidance to Field Force on short term forecasting and its validation. Takes responsibility for collecting, consolidating and reporting short-term (6weeks) rolling sales forecast based on any solution implemented in the Company, monitoring data and results.
- Support during Strategic planning cycles. Gives support in the preparation for LE, ASP, TDT volume plans at national SKU level. Responsible for the volume projection of any new the Company product launch including split by territory according to the marketing initiatives and filed force capabilities.
- Support Bulgaria SNP Processes. Provides support to Bulgarian organization to validate short and long term production planning and production adjustments at SKU level, based on local demand planning outcomes. Share best practices between the two markets to ensure synergies in the SNP process.
Cerinte:
- University degree;
- Minimum 3 - 5 years professional related experience in FMCG Commercial functions (Planning, SNP or Marketing and Sales);
- Trade/ consumer/ distribution/channel strategy understanding;
- Brand and Portfolio management understanding;
- Operating environment understanding (pricing, product warehousing and traceability, logistics and transportation);
- Project and process management;
- Proficiency in using forecasting and statistical tools;
- Excellent communication, persuasion and influencing skills;
- Proactive, organized and able towork under tight deadlines;
- Good knowledge using Excel, SAP APA, Entersoft;
- Strong problem solving, organizational and analytical skills;
- Demonstrate professional maturity and ability to act as a business decision professional;
- Team spirit, positive attitude, constructive, ready to listen the others' opinions and to cooperate for finding the best solution for the business;
- Project Management and 3rd Parties Management;
- High Interpersonal skills;
- Excellent English.
Oferta:
EF CODE: DSNPM_lk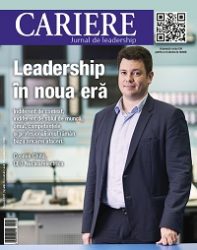 CARIERE, no.273. August 2021
Citește-te acum