Descriere
For our business partner – a fast-growing start-up that launched the first B2B marketplace platform for the commercial equipment industry, we are looking for a talented, passionate  Junior Full Stack Developer (ReactJS/ NodeJS), to join his software development team in Bucharest office.
You are responsible to develop complete web platform/marketplace, both on the backend and frontend. You will work side-by-side with designers, product owners, and other developers to create new features, test your own ideas, and push changes live for users.
Office Location: Str. Aron Cotrus , sector 1, Bucharest.
Responsibilities:
You will be responsible to develop a complete web platform/marketplace, for monitoring and addressing performance and security, and for developing customer-focused and scalable user experiences.
Deliver new features from idea inception and validation to a scalable solution.
Collaborate with colleagues to generate the ideal solutions for users, prioritizing business impact, and A/B test them.
Develop new user-facing products and optimize existing ones using both client-side as well as server-side languages and technologies
What You Need for this position
Bachelor's Degree in Computer Science or equivalent.
At least 1 + years of experience with ReactJS and NodeJS
Experience in working on products that impact a large user base or in an entrepreneurial startup environment.
Experience in working with AWS Stack and MySQL
Experience with data-driven product development: analytics, A/B testing, etc.
Quick delivery of end-to-end solutions to validate ideas and produce quality products
Experience debugging cross-browser compatibility issues
Self-starters with a collaborative, "can-do" attitude
Friendly attitude, strong communication, and relationship-building skills
Excellent written and verbal English communication skills
Compensation& Benefits
Significant vesting stake in the company.
Work  From Home (1-2 workdays/week)
Salary increase every 6 months.
Medical insurance
Modern office environment with all the work and play amenities.
Working in a friendly environment.
If this sounds interesting for you, please send your resume at
[email protected],
and let's chat!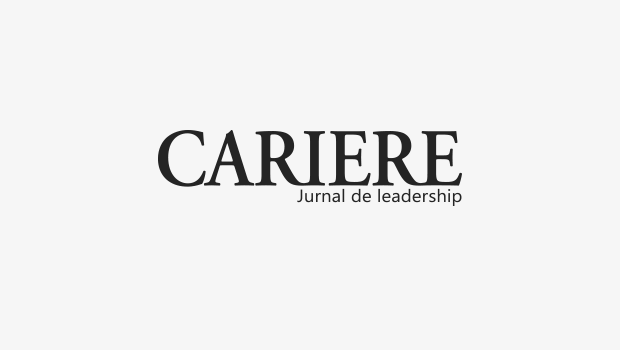 CARIERE, no. 266, iulie 2020
Citește-te acum