Descriere
We are looking for a passionate and ambitious IT Recruiter for our business partner - a technology company that provides internal software services for a well-known international healthcare company.
You will be in charge with the full-cycle of recruitment process for different job openings within the company.
Do you want to make a difference, shape the future and to work for a company with a purpose? If so, this role is the right choice for you!
YOUR ROLE WILL BE TO:
Work closely with the hiring managers to understand the technical requirements of the role and how it fits into the organization;
Act as a partner with hiring managers to develop long-term business relationships and become a key member of their support team;
Source potential candidates through the active recruitment channels;
Stay up-to-date with new trends, methods, tools to improve the selection and recruitment process;
Contact, interview and recommend potential candidates according to the candidate profile and role requirements;
Oversee the recruitment process from gathering job specifications to offer and acceptance;
Maintain the integrity of the database;
Offer an excellent candidate experience throughout the process in cooperation with the all stakeholders involved in the process
Manage applications and response, providing feedback to management and candidates on interviews in a professional and timely manner.
WE WOULD BE DELIGHTED TO SEE THAT YOU HAVE:
Minimum 3 years of recruitment experience;
Previous technical/IT recruitment experience is preferred;
Digital skills and a good understanding of the IT industry;
Experience with competency based interviewing and recruitment practices;
Ability to interact with people from different cultures;
Solid verbal and written communication skills;
Fluency in English is a must;
Proficiency in MS Office (Excel, Outlook, Word, Power Point);
Innovative approach to problem solving and integrity;
Attention to details and analytical skills.
Benefits
Professional development road-map within a growing and successful leading healthcare organization;
Continuous learning by having access to soft skills & HR training/certifications/conferences and HR events, office Library, Pluralsight;
Private medical subscription for the staff members and their children;
Gradually increased number of annual holidays from 21 to 26. Fixed annual holiday bonus;
Child birth support.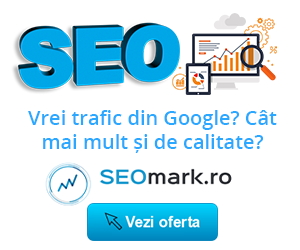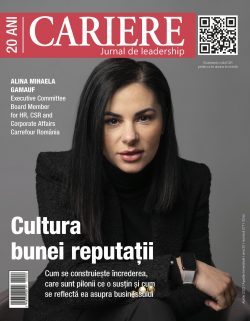 Revista CARIERE, no. 277, aprilie 2022
Citește-te acum