Descriere
For our business partner – a fast-growing start-up that launched the first B2B marketplace platform for the commercial equipment industry, we are looking for a talented, passionate Junior Design Engineer to join their office based in Bucharest.
You are responsible for designing solutions (Warehouse Shelves), providing expertise in the field for a variety of products and services to implement storage racks and commercial equipment.
Office Location: Str. Aron Cotrus, sector 1, Bucharest.
Requirements:
Bachelor's Degree in architecture, design, or equivalent.
At least 1 + years of experience in a similar position
Experience designing solutions for shelving systems
Good knowledge of AutoCAD
The candidate must be up to date with the evolution of the industry
Excellent knowledge of MS Office (PowerPoint, Excel, and Word)
Ability to collect and analyze complex data
Good communication and negotiation skills
Excellent English communication skills, both verbal and written
Good organizational, time management and prioritizing skills
Responsibilities:
Presents and promotes the company's services in accordance with commercial standards and policies
Creating concepts for storage/design systems and consulting
It offers technical solutions in a professional manner and within the agreed time periods
Based on the technical project and the offer request, you will have to make the technical and commercial offer
Request additional information and develop the technical project and communicate directly with the client to eliminate misunderstandings regarding the client's requirements
Involvement in the end-to-end process to meet quality/scope expectations and related time objectives
Participate in meetings with potential customers to determine technical and business requirements and to ensure that all necessary information is collected
Structures and develops convincing sales proposals / commercial and technical documentation that presents cost savings and benefits for customers
Collaboration with the company's manufacturers/suppliers to solve problems regarding current projects and provide solutions regarding project implementation
Compensation& Benefits
Good salary and significant vesting stake in the company.
Medical insurance
Working in a friendly environment.
If this sounds interesting for you, please send your resume at [email protected], and let's chat!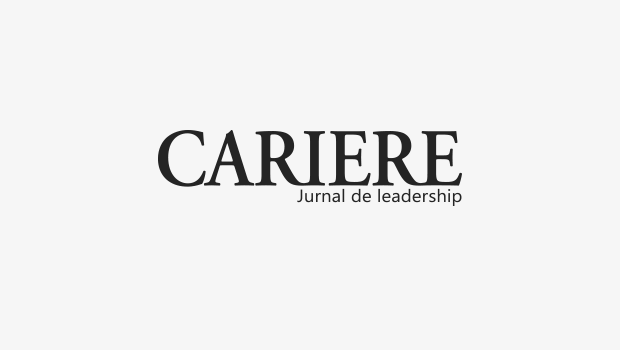 CARIERE, no. 266, iulie 2020
Citește-te acum