Descriere
Requirements
We are looking for people who are driven and passionate about what they do, willing to join us in sustainable and efficient coordination and improvement of our plants.
Education: University degree – Technical engineering (ex. Polytechnics, Materials Science or Chemistry, Mechanic);
Experience: minimum 5 years in production management;
Soft skills: leadership, communication, team work and cooperation; result orientation;
Professional skills: PC skills (mainly Excel and PPT), AUTOCAD, SAP;
Languages: Romanian (native) and English language (writing and speaking).
Responsibilities
As Plant Manager for Deva plant, you will be responsible to:
Ensure production and deliveries of scheduled quantities;
Implement the agreed investments;
Perform KPI's analyses and address the drifts;
Represent the plants in relationship with authorities and local stakeholders;
Develop the team and focus them to respond to customer requirements.
Benefits
Net salary: 6500/8000 ron, depending on experience and knowledge;
10 % yearly bonus;
Company car;
Relocation package.
In case you think you are suitable for the position, please send your resume to [email protected]

Warning: Invalid argument supplied for foreach() in /var/www/revistacariere.ro/wp-content/themes/cariere/single-job.php on line 52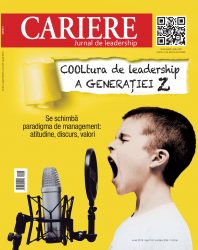 CARIERE no. 258, iunie 2019
Citește-te acum