Descriere
You will own and manage the current and future development of the B2B platform built around the "one-stop-shop" concept, having a highly visible role and the opportunity to change the way of doing business.
What You Will Do
Define /take ownership of the product planning and execution through all phases of the product life cycle: market assessment, roadmap, strategy.
Identifies enhancements, maintain the product backlog, with detailed, actionable, and prioritized epics, features, and user stories and acceptance criteria.Drive the product specifications, user experience, and development of the B2B platform solution from initial MVP to the enterprise-grade solution.
Communicate effectively and align all the teams involved in terms of proposed solutions, status, the timeline for delivery.
Develop appropriately detailed specifications for product features that can be easily understood by the development team.
Collaborate with the development team to identify & deliver the most appropriate solutions that bring value for the customers.
Monitor performance and measure the impact of product enhancements and initiatives
Understands market trends and technological advancements.
What You Need for this Position
A Bachelor's degree in Business Administration, Economics, Marketing, etc
2+ years' experience in Product Management/Product Ownership of SaaS / B2B products
Experience with B2B eCommerce and SaaS concepts and processes
Experience in Product specifications, User stories, and stakeholder presentations.
Quick grasp, structured and well-organized working method with a focus on customer needs, entrepreneurial thinking
Ability to understand technical concepts, including data relationships and software configuration
Deep knowledge on how to develop product requirements and roadmaps
Excellent customer and partner relationship development skills
Comfortable to work in an agile environment, with cross-functional teams, able to deal with various working styles
Ability to work effectively under deadlines and in complex business environments
Hands-on attitude, driven self-starter with high initiative and confidence levels.
Willingness to adapt to evolving requirements/needs of a fast-growing start-up
Fluency in English
Advantages:
Experience with various APIs integrations (including payments, account data) and e-commerce platforms
Experience of working in Agile-scrum methodology
Working previously in a startup / early-stage company
Experience of working in a software development environment
Prior experience in product management or related role with experience in optimizing product monetization models
Why Join
This is a fantastic opportunity to become part of a successful project with great rewards, the company offering vesting shares.
Working in a flat organization where innovation, ownership, and open communication are encouraged and everything you do will have an immediate impact on the company's performance.
Awesome and talented colleagues.
Private medical insurance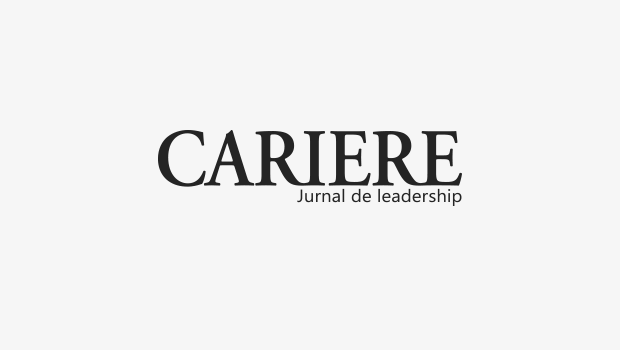 CARIERE, no. 266, iulie 2020
Citește-te acum