Descriere
We are looking for a professional and motivated Product Owner with a history in the eCommerce industry, to ensuring the end to end implementation of business requirements, to develop the roadmap and establishment of clear communication channels and direction.
Our business partner is a start-up with 100% Romanian capital, with a unique offline infrastructure and a software ecosystem for modern online commerce, based on the natural behavioral principles of people of exploration, discovery, and adventure
Central location: near by University subway station,
Work at the Office & remote
Responsibilities:
Ensuring the end to end implementation of business requirements for the software application, working closely with marketing and sales teams.
Developing of the road map for the new software application together with other Product Owners and the Project Manager.
Providing backlog management, iteration planning, and elaboration of user stories using the Agile methodology, together with other Product Owners and the Project Manager.
Managing the application backlog for the development team and setting priorities for addressing the backlog, together with the Project Manager and the Software Solution Architect.
Defining and approving the user acceptance testing plan, ensuring the acceptance of software developments.
Managing the release plan and stakeholder expectations regarding project stages and deadlines.
Defining and executes a go-to-market plan, working to ensure that product management, marketing, and sales have what they need to be successful.
Developing and maintaining appropriate tracking and reporting of product performance post-launch to evaluate the future investment.
Proactive communication with all business and development teams, as well as internal and external stakeholders, as needed.
Requirements:
Bachelor's degree in Information Technology, Computer Science, Engineering, Information Systems, or another related field
At least 5 years of experience working with IT project teams involved in software development, as Product Owner or Senior Business Analyst.
Good experience in all aspects of eCommerce specific flows.
The experience of developing similar products in the cloud environment, with high sales volume and very high website availability
Experience in agile product development, a clear understanding of agile frameworks.
Strong knowledge in the field of UI / UX to ensure an optimal end-user experience in the online environment.
Previous experience in working with AI, machine learning, statistical analysis, Big Data- is an advantage
Experience in formalizing and optimizing procedures, for their automation or alternatively for increased ergonomics.
Initiative in streamlining production and operational costs.
The ability to find a balance between the development of new features and their costs.
Ability and willingness to communicate expressively, clearly, to be unequivocally understood by members of the development team.
Ability to manage multiple delivery deadlines and prioritize efficiently while delivering high-quality work.
Good negotiation skills.
Decision-making capacity and responsibility for consequences.
Active involvement in the development of a quality product, initiative, and the ability to solve problems.
Basic knowledge of SEO and marketing.
What We Offer
Involvement in the development of a new eCommerce concept, completely realized in Romania, by a start-up supported with an exclusively Romanian investment.
It starts from scratch, the team decides the functionality of the platform, how the code will be written, how the components interact, the data format, and the processing flow. There are no restrictions on existing functionalities, previous architectures, data in outdated formats. Everything is new, modern.
You benefit from the collaboration with a team of software architects and highly experienced managers, who have gone through all the positions related to software development in their careers and understand the needs and dynamics of the technical teams.
You are an active participant with a say, you can make a difference by changing today's online commerce market.
Package of basic and additional benefits according to your professional level and that can adapt to your personal needs.
The career development plan, which includes continuous personal development through courses.
If this sounds interesting for you, please send your resume at  [email protected], and let's chat!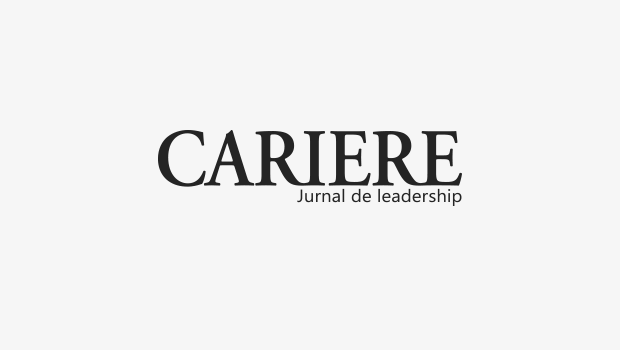 CARIERE, no. 266, iulie 2020
Citește-te acum