Descriere
Major requirements
Education: 
- University degree: Engineer (Mechanical, Electromechanical, Chemical).
Experience: 
- Minimum 5-10 years' experience in a similar position (refractory) in lime, cement or similar industry. 
Soft skills:
- Innovative and creative in the solutions you propose; Able to manage teams of 5-10 members; Excellent communication skills; Organized, have a sense of priorities and a long term vision; Demonstrates a certain curious mindset and comfortable in dealing with unexpected issues; Analytical, results and improvements oriented; Appreciates participating to multi-disciplinary teams and not afraid of working autonomously on projects; Flexible and ready to travel all across Europe. 
Professional skills: 
- Fluent in English; Basic knowledge in statistics; Project management skills required.
- Availability for travelling.
Responsibilities
The responsibility of the Refractory Expert Europe is to manage all refractory related subjects at European level:
• Increase the lifetime of refractories by better and more structured preventive maintenance;
• Increase the quality control of suppliers for both materials and manwork;
• Increase the flexibility of our repairs by Good Strategic Stock Management;
• Increase the knowhow of our engineers and operators by good training programs;
• Decrease the total overall costs of REFRACTORIES (bring all kilns closer to the BENCHMARK);
• Capitalize expertize;
• Improve the design of our kilns;
• Reduce risks.
We offer
A very nice working environment, open doors policy, high standards of quality.
A very good salary package, development opportunities, relocation allowance.

Warning: Invalid argument supplied for foreach() in /var/www/revistacariere.ro/wp-content/themes/cariere/single-job.php on line 52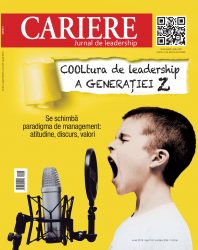 CARIERE no. 258, iunie 2019
Citește-te acum