Descriere
The Company is a leader in system's integrator based on data collection applications with the help of bar code technology and radio frequency identification (RFID).
If you're passionate about the transformative power of technology and innovation, this is the place for you!
Requirements:
University Degree in Engineering or Automation
Professional experience: 3+ years
Technology knowledge: IT&C
Several years of experience in process automation - including PLC's
Previous experience in industry specific tools and applications is a plus
Ability to forge and maintain strong cross-departmental relationships
Knowledge of the latest technology trends
Skills required: disciplined, process minded, good presentation and communication skills
Fluent written and spoken English
Driving license (B)
Willing to travel in RO and abroad.
Main Tasks:
Support our Sales team in winning new sales as a technical and strategic resource throughout all aspects of the sales process through technical presentations and technical calls
Participate in sales meetings as a technical and product expert, while contributing to technical objections/suggestions from clients
Meet with customers to understand their current technical environment, key business issues; create a detailed Solutions Overview based on customer needs
Prepare technical offer
Help to eliminate sales obstacles through innovative and adaptive approaches
Maintain technical knowledge for supporting product applications by participating in external and  in-house training activities.
Offer:
Competitive salary based on experience.
Benefits that you can enjoy: Medical subscription, Bookster, fresh fruits, free coffee and tea, an exciting job in a growing company, professional development opportunities.
Contact: www.QLT.ro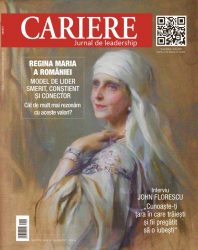 CARIERE no. 257, mai 2019
Citește-te acum