Descriere
Job purpose    
Proposes and implements the company's digital communication strategy.
Coordinates and supervises the work teams (internal and external) involved in the realization and implementation of allocated projects.
Prepares the necessary analyses of all national and local Digital campaigns, in accordance with the Company's rules and procedures, in order to achieve both business and marketing objectives.
Analyzes the projects in order to achieve the Company's objectives and improve the performance of the McDonald's brand in the Romanian IEO (informal eating out) market .
 Responsibilities
Strategy and development:
Determines the strategic communication priorities at the market level and prioritizes digital initiatives;
Develops and manages the execution of digital communication plans;
Collects and analyzes data related to user behavior regarding websites and mobile applications;
Performs segmentation of customer and user databases of the Company's digital platforms;
Proposes automation for direct marketing communication through channels such as: email marketing, notifications in mobile applications, SMS;
Proposes communication programs for customer retention and monetization based on the analysis of traffic and their consumption and shopping behaviors;
Proposes promotion campaigns according to the business objectives in order to solve the deficient regarding the traffic of the users from the digital platforms of the Company;
Uses professional software for collecting, analyzing and predicting deficient situations related to traffic and performance of campaigns or software programs implemented;
Makes predictions about customer traffic and behavior, ensuring internal information about the estimated results that a promotion campaign or implementation can produce;
Provides implementation assistance or implements campaigns, proposing actions that can help to increase campaigns performance;
Provides assistance for implementations regarding the experience of using websites, mobile applications or special projects developed;
Cooperates with the other departments within the Company and the Agency (Interdepartmental, Customer Service, Programming, Strategy, Creation and Social Media) in order to execute the proposals of campaigns and special projects;
Maintains and improves relations with suppliers specialized in data analysis;
Visits McDonald's restaurants and IEO in the country according to the monthly plan established with the Marketing Director;
Coordinates budgets within approved limits;
Performs permanent evaluations regarding the degree of achievement of the proposed objectives.
Team:
Respects and implements the internal procedures and practices of Premier Restaurants Romania;
Maintains a collaborative relationship with colleagues;
Maintains and develops strategic relationships with partners.
Performance indicators
Experience, technical/professional knowledge:
Higher education;
Experience demonstrated in a similar position (minimum 3 years);
Good MS Office operating knowledge (Excel, Word, PowerPoint);
Advanced English.
Competencies
Leadership, organization, planning and analytical skills;
Communication and negotiation skills;
Ability to work with complex databases (ability to select or categorize information);
Critical thinking and persuasion - the ability to evaluate and argue ideas;
Resilience - ability to concentrate under stress;
Setting priorities and getting results;
Initiative and personal responsibility.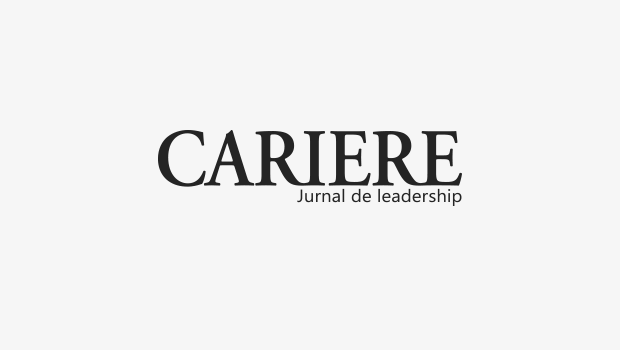 CARIERE, no. 266, iulie 2020
Citește-te acum