"Better Conferences", 2019 edition – Meeting Design Academy Romania with Ascendis and MindMeeting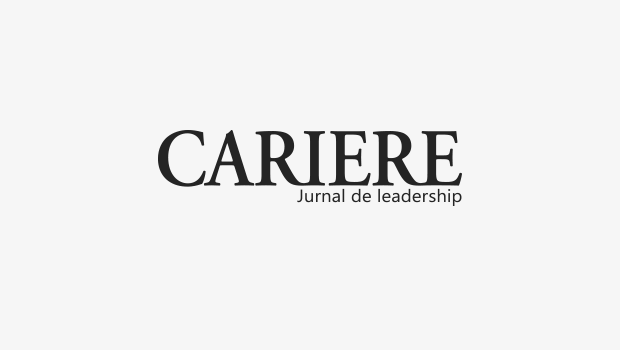 "Meeting Design is not about getting attendees to the right location. It's about getting in their minds."
To become a certified Conference Design Planner (CDP)
To deeply understand what a conference is and can be
To know the potential of better designed conferences
To align conferences with strategy
To create briefings that improve the quality of the conference as a whole
To have a solid instrument to make strategic decisions about conferences
To be able to manage the design of conferences
To understand what Meeting Design is
To manage Meeting Designers
To be part of a network of CDP's
An open course initiative with limited places for:
Corporate Event Professionals
Meeting Planners
Communication Professionals
Marketing managers
HR & Training
Session 1: The conference landscape rediscovered (25 – 26 October 2019)
We believe that conferences can only be successful when looking at the conference process and the participants holistically.
The conference is a temporary ecosystem in which everything hangs together.
Consequently, in order to be effective, the program must be an experience that goes beyond the mere logical and cerebral.
It has to connect with participants at a deeper level so that they connect at a deeper level. We call this Conferences With Heart and Soul.
Subjects covered in this session:
•    The conference as live communication
•    Trends in conference design
•    The Venue Message: how a venue guides participant behavior
•    Mind Meets Matter: meetings involve the bodies of the participants
•    Meetings are a stage: the real work is outside the conference
•    The meaning of order and sequence in a conference: do they matter? Yes, they give meaning!
•    Elementary meetings: an instrument to manage participant behavior
•    Knowledge is everywhere: how to think about the transfer of knowledge
•    International Meetings are different: the influence of cultural differences on conferences
•    The magic of good conferences: secrets and tools
•    What is Meeting Design, definition
•    Roadmap of a design process as seen by the meeting owner, the planner and the designer
Session 2: Producing better meetings (14 – 15 February 2020)
How hot is your conference? A helpful approach to establish how attractive your conference content is to asses four sources of hotness: sticky, personal impact, conflict, curiosity. An effective conference is one where participants exchange ideas, make collaborative decisions, and ultimately take action to accomplish your organization's goals.
Subjects covered in this session:
•    Content Flow (CF): how to deal with content effectively
•    Experience Concept (EC): participants will inevitably have an experience, but which one?
•    Business Goals (BG): meetings should generate results, can we measure them?
•    The Working (TW): How good meetings contribute to the strategy
•    Creating the perfect briefing: using CF,EC,NG and TW.  ("a good briefing can lead to a bad     meeting, but a bad briefing can never lead to a good meeting")
•    Creation of better meetings: what will change in roles and responsibilities
•    Internal Strategies: how to convince your boss
•    Wrap up: connecting the fundamental notions
Eric de Groot, MindMeeting partner, Trainers' global experience:
A 4-year contract as associate meeting designers of the ICCA annual conference, taking place in Shanghai, Antalya, Buenos Aires and Kuching
The annual management meetings of KSB global pump manufacturers and Unternehmensgruppe Muller both based in Germany
4-year contract for Meeting Design services at European Training Foundation in Torino, Italy
Guest Lecturers on design related topics at the universities of Taipei, Utrecht, Naples, Stockholm, Rome, Quito, Hyderabad
Speaking at conferences in Helsinki (MPI), Kuala Lumpur (AIM), Abu Dhabi (IBTM), Madrid (Eventoplus), Houston (Lead), Boston (PCMA), Miami (MPI)
Initiators and curators of the Practicum, annual laboratory for Meeting Design practitioners
250+ corporate clients all around the globe
5 + silent CSR-projects every year ( Plant for the Planet, Centre for  Autism, WWF, …)
---
Cost: 1120 Euro + vat/ 2 session, 4 days.
---