Be an outstanding manager…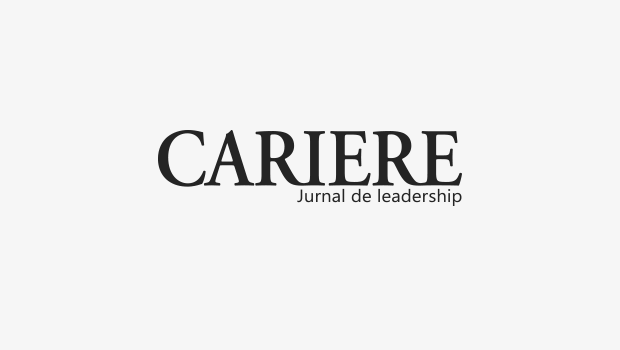 ...by doing a few important things outstandingly well. And let me start by saying that managers must give as much, or arguably, more attention to managing people as they give managing or supervising processes. This is not as easy to bring about as it may appear however as many managers are appointed because they have excelled in managing a process or function. Promotion to the role of manager and the remuneration and status benefits that come with this is often the only tangible reward and recognition for their past efforts and, thus, a way of retaining their services.
It also has to be said that most organisations measure the performance of their managers in terms of how well they manage processes and functions with clear targets being set for such things, as sales, productivity, profitability and customer service. Few have clear measurements for how well they manage and get the best out of people so given these conditions it is hardly surprising that it is the former that is higher on the agenda. (Herein lies a message for organisations who might consider heading the message of quality guru Philip Crosby, "What gets measured gets done!")
It is my contention and fervent belief that the main focus and attention of managers should be directed to getting the best out of people and for this reason I would like to offer some simplistic but well proven guidance. Instead of encouraging an all embracing portfolio of management or leaderships techniques and qualifications may I ask you to consider the Pareto Principle or, as it often referred to, the 80-20 rule. Just as Vilfredo Pareto proved in the early 1900's when he observed, amongst other things, that 80% of the peas in his garden came from 20% of the crop. Similarly, it is not uncommon for 80% of an organisation's sale to come from around 20% of clients.
It is with the above in mind that I advocate managers focus on doing three things outstandingly well to achieve outstanding results:
1. Develop a high level of self awareness in terms of your management style and adopt a strategy for addressing any shortcomings.
2. Attain a deep understanding of the talents and motivations of each of the people you manage and put this information to good use.
3. Achieve more through others every day by assigning the right work to the right people and use teams as a means of bringing about improvements or solving complex problems.
If you are still with me please indulge me a little further while I expand on the above. One of my favourite management books is "First, Break all the Rules" by Marcus Buckingham and Kurt Coffman , because it draws on 25 years or so research into what makes great managers. There are many important messages in this book for managers but the "rule" that they advocate should be broken that resonates most with me is the one that extols, "Treat people as you like to be treated." Buckingham and Coffman proclaim that great managers need to "Treat people as they like to be treated." Here lies a very profound message that contains irrefutable sound advice as far as I am concerned. If it also make sense to you this should lead to us wanting to elicit exactly how each of the people we manage like to be treated.
One way of going about this is of course to use your eyes and ears and to talk with each of the people you manage to understand their natural motivations and preferences more clearly. To this you can add more refined tools such as psychometric tests and behaviour profiling, as for instance, the Belbin individual report that I use and comment to managers.
The important thing is that managers must have the deep understanding required to get the best out of each person. It is no longer sufficient to deploy macro management principles as whilst the established principles of achievement and recognition will always be important motivators the manifestation of these will be very different from person to person.
The right work to the right people
This is such a basic and obvious thing that I feel that I may be perceived as being patronising by daring to mention it. The truth is however that research my organisation has conducted and the research of others reveals that most managers are not delegating well, if by well we mean:
1. People are clear about exactly what is expected of them.
2. Work is assigned to teams as well as individuals.
3. The standard of performance can be objectively measured.
4. The process is dynamic and current rather than static and top down only.
Before appraising how well you do this as a manager or organisation maybe it will be helpful to expand a bit on the above four imperatives.
For me the lack of clarity is a big issue, particularly when it comes to how much freedom of discretion is being assigned. I frequently hear or read of situations when the manager chastises the jobholder for not using discretion when things haven't turned out right. The jobholder may protest "But you told me to follow the procedure." But this leads to a situation whereby both parties end up feeling frustrated and even angry. Then the reverse scenario occurs where the jobholder used discretion but things didn't work out as required. In this situation the manager may berate the jobholder by saying "You should have followed the procedure." or, "You should have asked me about this before taking such a decision." These are not at all untypical scenarios and lead to managers retaining responsibility for all decisions and enduring high workloads while jobholders feel untrusted and frustrated.
The issue of assigning work to teams is something of a paradox as the term Team is arguably the most over-used euphemism in corporate speak. It is used to describe any assembly or collection of people, and even animals with almost reckless abandon maybe as a way of proclaiming to the world that we are all in this together striving for each other. Oh, but it were true. In many circumstances the term Team is no more than a hierarchical or functional work group with most of the discretional authority being vested in the most senior person.
Add to this observation the fact that vast amounts of money is spent, or maybe more accurately, wasted on team building and team development when the truth is that it is only during the training that the team operate as a no-hierarchical team with full discretionary authority for achieving a shared collective goal or objective.
Outstanding managers will address this abnormality by delegating or assigning work to carefully selected teams that have full discretionary powers for achieving clearly defined collective and shared goals or objectives.