Leadership Challenges Today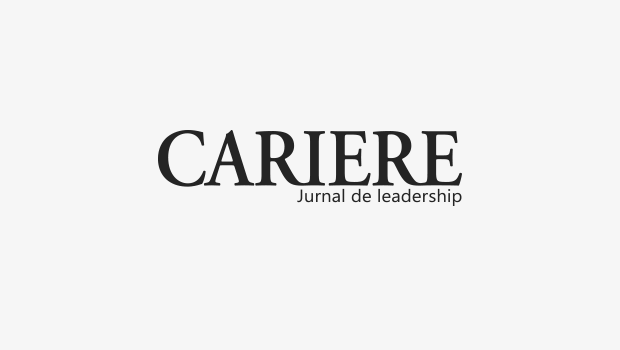 First, a leader spends some time with himself/herself just to be sure he/she is still in line with what he/she wants to do. He/she spends more than half of his/her time with people. He/she grants him/her a day per month doing something else than working, e.g. breathing, looking for inspiration, practicing sport, etc.
The value of a great leader is measured by his/her ability to bring people on board with him/her, no matter how difficult the task may be.
Frequent mistakes
Mistakes are so numerous … but also so human! Nobody's perfect! Some examples of (real) mistakes from leaders: to exclusively count on himself/herself, to forget to thank team members for what they have achieved, to forget to say hello to people while thinking of something else, etc… A company that wants to grow and encourage leaders should promote trust within the company. Never forget that managers are human beings after all, so promote both "pride and happiness" at work at the same time.
Which leadeship style?
If you adopt the "conqueror" style of management, which has a much more "masculine" connotation, you go far and fast, you don't doubt much, you lead by the strong convictions you've got, your objectives are clear, you want team members to follow because you are the expert who knows, you have a directive or informative style of management; actually, this style is much more effective in a bullish market, when there is need to conquer new market share.
If you adopt the "sharpness" style of management, which has a more "feminine" connotation, you are sensitive to the world, you perceive its implicit and explicit signals, you don't "go fast" but "do fair", your self-esteem is based on who you are than on what you can get or what you do. You lead by exemplarity and values, you are ready to seize opportunities. Also, you're open to questions, including about yourself, you promote doubt, you consider mistake as part of the learning process, you value flexibility, you want team members to take their responsibility, you have a participative or delegative style of management. This style of leadership is much effective to make the difference in a declining or complex environment.
Both styles are demanding. The real question is: is my style in line with what is expecting from me in the current situation? My perception is that the "feminine" style of management is much more appropriate to the situation we are living in today than the "masculine" one.
Let me give you an example. In rendering activity, a leading European company changed its Managing Director. The new Managing Director, who is a man, has adopted a much more "feminine" style of management, open to explicit and implicit signals from the outer world, committing all the employees to a shared vision, organizing regular team buildings to make sure everyone is going in the same direction. In a few years, the company's culture completely changed. Today, the company is an environment friendly one, at the forefront of Research & Development in Environment fields. Now, the Managing Director is a credible interlocutor at the state and even at a European level. He changed the perception of their business activity (from rendering to environmental activity), and put them into new perspectives.
Be tough with the problem, but soft with the people
Today, we are asking more and more of managers. We want them to do their job in the long run but also to be reactive, to promote change while being on line with their guidance, to be good listeners but at the same time to be respected by their employees, to be analytical but also to be creative, to reconcile short term financial constraints with long term industrial vision. In short, managers have to deal with many paradoxes at the same time.
Facing all these, my recommendations would be:
1. Don't take things personally, and don't let things get over you. Stand back, don't be over reactive, take some distance with the problem you're facing. Be hard on the problem, but be soft with the people. I know it's easy to say, but not that easy to do. Nevertheless, this is what great leaders I know have learned to do.
2. Know who you are. If you know who you are (your drivers, your breaks, what makes sense to you, etc.), you will probably be less destabilized by a difficult situation. You will feel stronger.
3. Face the problem. If you have to fire people, you should explain why and be as transparent as possible. It's better to hear bad news than not hear anything, because the "nothing" leaves space for imagination and over all anxiety. The best cure for anxiety is reality, even hard to hear. Finally, a vision is shared only with everyone takes part of it. Organize team building to build up a common vision. As a slogan says, "change imposed is change opposed".
Is the work-place culture changing?
The impact of a company's culture on an organization is huge. Believe it or not, company's cultures are influenced by what is happening in the world: Arabic revolution, environment pressure, competitive pressure, community phenomena, etc. The risk is being stuck to the former culture, and not being able to adapt to the new one. This can apply to anyone, I can tell you.
Sometimes, you can have the feeling that you don't fit anymore with the new culture. What to do? Different options:
1. Challenge yourself: maybe it's up to you to make an effort, and to visit your "effort zone". (vs "comfort zone").
2. Make sure that the new culture is not at the opposite of your personal culture, in terms of values, drivers, etc.
3. If this is the case, then seriously look ahead to quitting the company.
What makes a leader happy?
During WW2, Viktor Frankl was a Jewish psychiatrist sent to Auschwitz. He spent four years there. After the war, he explains that even under these dramatic circumstances, some people (the ones who survived!) were able to keep something positive in mind, and could enjoy very simple things, such as a observing nature (trees, sunsets, etc.).
My message is: if you're happy or not depends more on yourself and your own perception over the world than on the world itself. I've met people who had a terrible life, and who are the first ones to enjoy life as it is. Why? Because they have the ability to see beauty where it is.
So, if you're going through a very difficult period of time, try to make the best of it. If you have to let people go, just make sure that you're doing it in the most "human" way, showing them praise and helping them in finding a new position.
I don't know if I am a leader or not, but there is one thing I know: I am a happy man. I move from Finance world to Human world, and I feel much more at ease with that. One student recently asked me this question: "Are you living your 20-years old dream?". Well, I married the wife I wanted, I am working in an international environment and I am autonomous in what I am doing. This student makes me realize that I am a happy man.
"A happy leader knows his/her comfort and effort zone, is both determined and flexible, knows how to manage his/her energy according to his/her priorities, embodies what he/she is saying, and takes every opportunity to learn, set the example."
---
Marc Beretta is both French and Irish (double nationality).
He founded Inis alga, a consulting, training and coaching company based in 6 countries. As an international consultant, he works for the Board and the Top Management of companies and international Institutions. He lectures for Business Schools all around the world (CFVG in Vietnam, ESA in Lebanon, HEC, DURHAM, ESCP, Negocia in Europe).
He has a background in Finance; he previously worked for Nomura Securities in Tokyo, for Arthur Andersen, for LVMH (with an int'l team to manage) and for Bacardi Martini.
He is graduated from ESCP. He is a certified MBTI® and OPR® practisioner. He is a certified coach (Transformance).
He is a frequent visiting trainer at the Training Center of the French Chamber of Commerce and Industry in Romania.
Marc Beretta organized & led a polar expedition in Greenland.