8 PLANES… 3 COUNTRIES… 9 DAYS… (PART 3)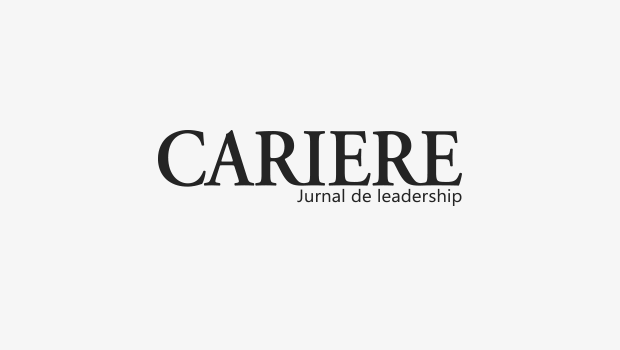 Here is the 3rd part and last of an unforgettable trip to Asia. After the beauty of Seoul, the view of Hong Kong I travelled to a dream destination, at least for me…something so expected and waited.
The idea was to visit Vietnam in a very short trip, 2 nights…enough to visit Halong Bay with its amazing caves and natural settings. For this it was better to stay at Hanoi instead of Ho Ch Min, city, which was something totally new for me, my hopes were so high with an interesting result, a tricky one…bad? No not bad yet I learned allot!
From Hong Kong the flight was not difficult actually I have to admit that Vietnam Airlines are simply cool, fresh and with beautiful flight attendants dressed in traditional outfits. The food was as good as the flight; the in-flight magazine promised a place with mystery, adventure and amazing natural settings.
Finally the plane lands, and then the real Vietnamese experience takes over…an airport with a very communist air, I had flashbacks of travelling with my parents to Romania in the year 1980…the same feeling. Finally I am out, finally some fresh air hard to breath of the amount of motor cycles expecting to take friends and loved ones from the airport to their homes. The taxi is waiting and then Hanoi starts. Honestly I wondered at first, things are not nice around any airport in the world things will get better…really? Mmhhh NOT!
Chaos and traffic is the description, this might sound like the endless story of any city but here it was cars, bikes and motorcycles' carrying families, children and actually it was the first time I saw people mingling in the high way, exchanging phone numbers and even perhaps fixing a date at full speed in a main highway. Yes I can't deny that at first it was fun then it became stressful then it became endless…
My hope for getting better was almost gone, finally after over 1 hour the taxi turned right down a small road and here it was…paradise! Yes when you book a luxury hotel in Vietnam, luxury takes a new meaning; we are talking about service, design and simply luxury all around. The hotel was the Intercontinental West Lake situated on a natural lake with no amazing view but the hotel did it all for me, it made me feel in what I desired Vietnam to be.
I was ready for the real feeling of Hanoi, it was hard to leave my hotel room but I had to taste, the sun was going down and the heat was getting better so, why not? Well, have you ever thought of travelling thousands of miles to stay in a hotel…this was my feeling. I told the driver to take me to where everything is going on, places, local flavors, where the fun takes place and after another chaotic ride I was downtown. Yes the lights were there, yes it was movement yet the beauty of Seoul and view of Hong Kong was taken over by more motorcycles the more the merrier not only as amount of them but if you could put an entire family on one…it works!
I couldn't give up, I went around this small lake, up one street, down two more, left and right and it just got darker and the flavor I was searching for was simply not there. Then, just like a sign if hit me to enter to an art gallery where I was amazed of the beauty of Vietnamese contemporary art, the use of color, textures and simplicity of the brush strokes. I was happy; I was in Vietnamese art heaven. My first day in Vietnam was about an amazing hotel and impressive art and I decided to make it work by buying a huge painting combined by 9 canvases.
After my art experience I simply went back to the hotel and enjoy hoping that the next day was going to be different…and it was!
Early morning a guide with a driver arrived to the hotel and here I go to Halong Bay. The guide and driver explained during 3 hours on Vietnamese roads that reminded me of my dear Bucharest but with rice fields everywhere. Suddenly on the side of the road some peaks can be seen and yes we are closer to Halong Bay. The arrival is like arriving to any amusement park, with touristic buses and families ready to go on a "Junker" the name given to the wooden boat that navigates on the bay. Suddenly the guide arrives with the captain of our "Junker" which guides us to it, the shock kept increasing where I see 7 crew members and this beautiful boat only for us, wine, beer and food starting to arrive nonstop. I have to admit that from all the places the food in Vietnam was simply the best, fresh and full of taste, spicy yet full of amazing flavors. Fresh shrimps with rice, noodles, fish, squid…a feast and absolute indulgence!
The purpose of visiting Halong Bay is to go into the caves that have so many histories and legends, perfectly made by nature and enhanced my men with special lightning effects. This was what I as dreaming of and here I was admiring and enjoying Vietnam. The cruise could be as long as you wish, from a one day tour to a full week sailing and enjoying the peace of nature. The day was coming to an end, my vacation was coming to an end and it was time to gather all the memories and head back to my Vietnamese refugee, the hotel.
Have to mention that the best restaurants are located in the luxury hotels and here there was a wide variety of options. I went for Vietnamese cuisine which didn't stop amusing me and this was the perfect way of ending my unforgettable Asian experience. I admit that I will go back to Vietnam and have a taste of the several beach resorts with amazing spas and for this time I will go to Ho Chi Min City.
Joaquin Bonilla – Executive Creative Director/Managing Partner at Wunderman