8 PLANES…3 COUNTRIES…9 DAYS…PART 2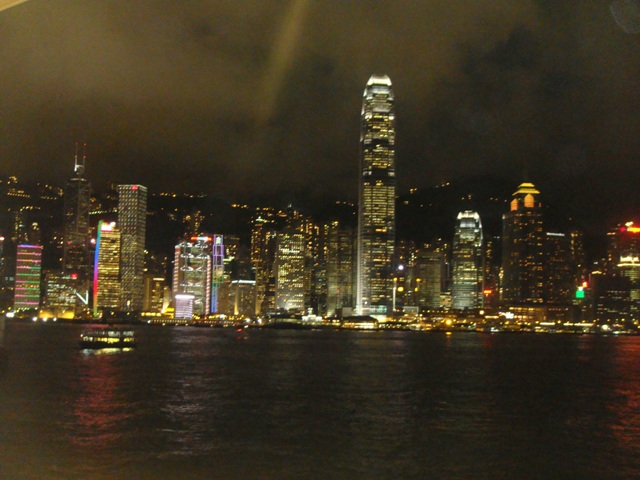 This is the second part of an unforgettable trip to Asia, this will be about the switch from the soul of Asia, Seoul to Hong Kong and its amazing picture perfect view.
This is the second part of an unforgettable trip to Asia, this will be about the switch from the soul of Asia, Seoul to Hong Kong and its amazing picture perfect view.
I never thought I would be sad to leave Seoul, its people and its amazing lifestyle but the trip must go on and the excitement of Hong Kong was starting to build. It all started early in the morning flying to Beijing and then finally to Hong Kong. Before stepping into Hong Kong some people have contacted me and asked about the amazing bistro from Seoul in Itaewon and the name is Passions L'atelier, so here it goes…
Flying to Hong Kong from Seoul is not an easy journey. Arriving to Beijing after an amazing airport in Seoul was a bit shocking, the airport from above is like the back of a Dragon, amazing design but upon landing it all changes. A huge empty building, few travelers and indeed the beauty of the people of Seoul slowly started to vanish. Time to take off and finally arrive in Hong Kong.
Flying was a beautiful showcase of small islands floating so peaceful and then it all starts…sky scrapers poking from these islands, the excitement arises and the Ritz Carlton which is the new and tallest hotel of the world appears out of nowhere. The airport comes back to life in Hong Kong with its own movement and rush; it seems so far that I will enjoy Hong Kong.
The taxi area is divided by colors, each for a zone or destination: mainland, island and the side where Disney is. I took the one heading to the mainland due to the fact that was staying at some apartments called City Gate right on the harbor and as I heard on top of a mall which indeed is a big temptation to avoid sightseeing and lock myself up between high end shops.
Finally the feeling of driving across high tech bridges that connect so many pieces of the amazing puzzle which is Hong Kong was a delight. Arriving to City Gate was an amazing experience. Not only were the heat and humidity high, but the city had its own heat and I simply loved the movement. The apartment had the perfect view of Hong Kong bay with the signature skyscrapers, boats and helicopters that like mosquitoes travel to land on top of the buildings and transport those who can afford it. Hong Kong is a place that will be different in so many ways depending on how much you can afford.
After a few minutes I was ready to go and discover Hong Kong, at least to discover what I wanted to see…the view at night! The first step was to take a short walk to the harbor and see the laser show which indeed makes Hong Kong unique. That could have been it but the idea of crossing over to the island and seeing more was hard to resist. There are options in Hong Kong, either by ferry or by taxi and here, no doubt about it, the ferry was the ideal option. A short ride on the ferry makes it all different, the view changes in color and size and the ride takes no longer than 10 minutes and it all becomes a mixture of New York and Seoul together, offering a breathtaking view.
As mentioned before, there are so many options of visiting, in Hong Kong everything is up…up…up and a local option is to walk, take the bridges designed for those who enjoy walking and over all electric stairs. This was a fun part! It was the first time I had seen electric stairs on the streets that take you up in so many directions where you can get off and discover the night life of Hong Kong. The direction was Soho, where everything happens, colors, flavors and people of all nationalities meet to have fun. Again like Seoul everything starts after 10pm from shopping to fine dining to amazing cocktails. Hard to decide what to eat and where to drink and after asking, a Thai place appeared with a delightful décor and open walls to enjoy the view of an urban city and well with refreshing cocktails flowing the heat slowly went down.
Hong Kong is not only about going out for one place, there are so many options that the idea of bar or restaurant "hoping" is the answer. One…two…three cocktails plus 6 hours of flying marked the moment for a good night's sleep, enjoying one of the most amazing views of the world. This was the end of day 4 from my Asian experience.
Day 5 started early with a cloudy morning, yet the view…that view that only Hong Kong can offer. I had options for that day, like visiting markets and the so famous fake markets but with all the local designers and living on top of one of the biggest malls from Hong Kong I took that option out of my plans…anyway I have never been a fan of fakes! That day was supposed to be magic and charged with positive energy and the answer was a visit to the Big Buddha…wow! Can't believe I will actually visit it, from books and movies the Big Buddha has been a dream. The best way to take there is the subway which is so well connected that actually made me think that in Hong Kong no matter the weather and the rain which happens quite often, people don't even see the light of the day when travelling. Up and down again, electric corridors and a great urban vibe take me to the last stop to take the cable cars over the mountains to arrive at the Big Buddha.
Surprise…the cable cars were shut down so the next way is a bus ride which I could have easily had passed! 45 minutes in an endless serpentine again, up and down the view reminded me of driving into the cloud forest of Costa Rica, and then I realized how a simple road trip can bring alive so many memories. Finally the Big Buddha appeared flanked by a beautiful stone and marble garden with Chinese warriors. It's hard to write about this, you just can't stop admiring and the closest you get to the base you realize that to arrive you have to go up…up…up! It seems that since I arrived to Hong Kong everything has been going up or down, never across. It's an effort that marks your life, the beauty the energy the spiritual charge of being in front, under, next and in the Big Buddha, an experience where making one wish is not enough. Life is made of wishes that we ask for, we pray for or we simply wish for but there it all can happen. The faith of the people arriving there transmits to everyone and suddenly it all becomes a spiritual experience regardless of one's religion.
It's time to say good bye and pay the respects to the Big Buddha and continue my fully spiritual day by going down and into a Buddhist temple. A visit into any Buddhist temple can't be full without buying and burning incense, offer it to Buddha and just ask or pray or make a wish…no one judges you, no one looks at you, it's all about a time to think about you and the ones you love. The temple was like I wished it was, colorful and full of a mystic energy.
The afternoon took over, the weather was amazing after a light rain and it was time to go back to more mundane experience and back to the hustle of Hong Kong. No cable cars and the buses were there yet after my last experience and the desire to keep my trip and make the most out of time, yes! I took a taxi followed again by the long subway drive and back home. I always call home wherever I stay and spend the night. This is a feeling of belonging even if you have never been there before. They say home is where the heart is and at this moment my heart was not anymore is Seoul, or Bucharest or even my dear Mexico City…my heart was in Hong Kong.
So, back home there were so many options all with their own experience yet I have to admit that I surrendered to one of my long time passions…shopping! Living on top of a mall is bad…very bad! It hurts but it felt good and indeed I went, I walked and I got the vibe of the luxury world of Hong Kong and discovered an amazing experience called Noesa which is actually a German laboratory from Berlin with a store in Hong Kong. Noesa is for real or not but the story behind beauty products that change and affect the beauty inside to level it up with your aura and energy sounds like an item hard to resist. It's for those who believe and enjoy something different and well here I was and I was taking part in it.
The night took over and the vibe switched so fast to the lights and again to the view…the Hong Kong view and a visit to one of the oldest hotels of Hong Kong and its luxury décor and surrounding, The Peninsula. Dinner drinks, luxury and tradition of the best, this is what the night had for me and I took it. Back home a walk along the harbor and time to enjoy the view again made the end of the 5th night an amazing one.
The 6th day started with a big surprise: a wet one…not before I left the apartments but right in the middle of the street where indeed everyone had an umbrella and few tourists like me were just totally wet. A stroll to down town in the main land with the small and big streets, here is where Hong Kong becomes the real Chinese experience with its lively commerce. Street markets, souvenirs and what is expected from a visit to China. This was down town. I wanted a change, a twist and it happened; walking took me to a sign on the street, a revelation…a true Chinese massage parlor. This day was different, it was painful, not relaxing, not glamorous, I felt like a piece of dough being prepared for the oven. Simply not the best experience yet the surprise came after several hours when you realize that nothing hurts, your posture is better than ever and actually feels good! It was the first time where I had the most unpleasant massage with the best results ever. This day was the last day before going to Vietnam so I wanted more of Hong Kong and with no rest and no more time, the night took over and the hills of Soho waited for another night full of flavor, color and people. I wanted to make a short night just to go back and enjoy again what makes Hong Kong: the view! It's time to head back down the hills but I decided to do it walking and that is where, again, plans changed. Several shops with good music, funky owners and good drinks were still open, and here a good taste of Hong Kong fashion took place and it is hard to resist. I would just like to add that if you are a man and your shoe size is bigger than 42.5 you will never find shoes in Hong Kong…
Vietnam is the next destination, the city of Hanoi with a day trip to Halong Bay…more to come!
---
Executive Creative Director/Managing Partner at Wunderman