Customer Service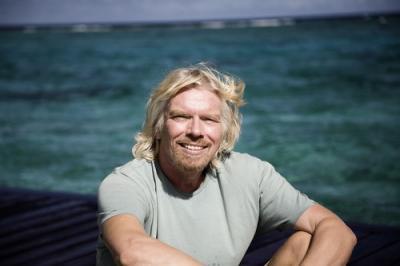 Q: At every company where I have worked, sooner or later there are always discussions about the value of customer service: What is the return on investment? Do we spend too much money responding to complaints? How do we measure whether our investments in service affect our business?
And while everyone in the company might agree that customer service is key, it is not seen as a very prestigious area in which to work. How can a company keep its staff motivated to provide great service?
Christian Sojka, Austria
A: A successful business must never lose its focus on its customers and its standards. Managers and executives need to be constantly on their guard and respond quickly to problems. Thanks to the Internet, the fallout from a badly handled complaint in London can reach the other side of the globe within seconds. When an issue turns up, a company's response can have a big impact on its reputation and its long-term success.
In some situations, the effort should be led by the chief executive. Earlier this year, when Virgin America passengers were stranded on a runway in upstate New York for several hours because of bad weather and the small overflow airport's shortages of equipment and manpower, CEO David Cush called many of the stranded passengers, offering apologies and vouchers for new flights. His personal intervention made a deep impression on some of the unhappy customers and, as the story was picked up by the press, the general public.
Great communication and customer service, of course, should not be reserved only for emergencies. Keep up a regular dialogue with your customers, and it will serve as an early warning system to alert you if a business starts to go off track. I try to read as many letters of complaint as I can, to get a sense of where our businesses can be improved.
Rather than viewing customer service as a cost center, it is more helpful to see it as a means of keeping your customers coming back for more, and also of bringing in new business. In most sectors, it is the key factor that will set a company apart from its competitors. You need to make dedication to service part of the corporate culture.
A good first step would be to encourage everyone on your staff to take an active role in coming up with new ideas and solutions to improve your products and services. Ask your people to experiment and to offer suggestions, and make sure that they are able to do this without worrying about speaking out of turn or being embarrassed in front of their peers – they should be confident that managers will listen to what they have to say. There is no such thing as a bad idea in my book; there are just some that are harder to achieve and pay for! As a manager, I would rather have the chance to weed through those ideas than rely on the status quo.
Staff at Virgin Active in South Africa, our leading health club chain, have really taken this advice to heart. The team is challenged to think of 10 improvements for every new club we build. One recent staff favorite was the installation in the swimming pools of ladders with six rungs rather than four or five, making it easier for swimmers to get in and out of the water. This may seem like a small change, but the combined effect of many such changes will make an enormous difference to a customer's experience of your product or service.
In the long run, sustained attention to service can transform how both staffers and customers see your business – not just as a place of work or a store, but as a community. I was told recently about David Liebenberg, a general manager at another of our South African clubs, who noticed as a regular member drove away that the brake light was out on his car. The next time that gym member arrived for his workout, a replacement brake light was waiting for him. Now that's customer service!
To build this kind of corporate culture, managers must reward customer service heroes and heroines by celebrating their achievements. Soon afterward, David and his wife were given a free weekend stay at a vacation lodge, and the Virgin Active management team then highlighted David's feat as an example in internal education programs. He has also been entered to win a company award for customer service. Winners will be announced at a gala in December.
Customers shouldn't just think of your business as a place to buy a product or use a service – it should be a fun place to be! Making customer service key to your organization will keep your employees motivated and your customers happy, ensuring enduring loyalty, business success, and most importantly, a more fulfilling and meaningful experience for all.