Descriere
The company is the main supplier of products, equipment, packaging and spare parts for the wine
industry in Eastern Europe, with subsidiaries in: Romania, Bulgaria, the Republic of Moldova and the
Republic of Northern Macedonia.
Job objectives: Coordinating the activity of selling packaging (bottles, stoppers, capsules) and
maximizing sales in this division. You will report directly to GM and you will be responsible of the
packaging division.
Requirements:
• Bachelors or masters degree.
• Proven experience in B2B sales, preferable in: Wine industry, food industry, flavours
portfolio for all food / drink or related area;
• Good understanding/knowledge/experience of consultative selling;
• English Level B2;
• Drivers license, B category.
Skills and Qualifications:
• Establishing partnerships/alliances;
• Prospecting skills;
• Meeting sales goals;
• Planning;
• Initiative;
• Customer focus;
• Business reports/sales reports;
• Stock analysis.
Responsibilities:
• Generating new sales using existing and potential customer networks from wine industry;
• Fulfillment of sales objectives, product stock analysis;
• Develops sales by making initial presentation; explaining product; introducing new products;
• Preparing contracts and negotiate commercial terms of the contracts to be signed;
• Initiates sales process by building relationships; qualifying potential; scheduling appointments;
• Set and track sales account targets, aligned with company objectives;
• Reporting on time in CRM all opportunities: lead, deals, meetings & calls.
Offer:
• Competitive salary depending on skills and experience;
• Motivating bonus related to sales;
• Logistics (car, phone, laptop).
• You are going to be part of a good work environment where innovative ideas are appreciated
and success is rewarded.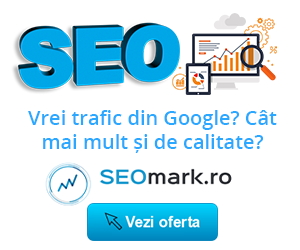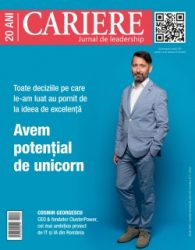 CARIERE, no. 278, iunie 2022
Citește-te acum