Descriere
We're on the lookout for an enthusiastic and motivated Penetration Tester/ Pentester to join our business partner team. You will conduct tests and purposefully attempt to exploit existing computer systems and software to detect and correct system weaknesses. This practice is a form of ethical hacking and requires creativity, imagination, and a strong understanding of technology systems.
Our business partner is an IT & Information Security services company covering professional high-class assurance and consulting services. It's a dynamic team of consultants specializing in information security as well as project and strategy management.
What You Will Be Doing
Perform manual and automated penetration testing techniques
Prepare your pen-testing environment
Document your findings
Collaborate with your peers
Key professional and personal skills
At least 2+ years of relevant field experience (pen-testing positions)
Strong technical background in programming/scripting/reverse engineering/DevOps.
Participation in hands-on hacking projects is a must
Good technical writing skills
Certifications may be an advantage – but you can easily earn those on the job later
Clean criminal record
Passion for hacking
Very good communicative skills
Good stress management.
Analytic thinking and high attention to details
Proficiency in English
Benefits
Full-time job with a flexible schedule
Remote work, but with the possibility to go to the office
Individual career path - personal training on the maintained technologies; management and technical career growth, enhanced by learning and development program; personal certification plan paid by the company and great source of technical articles and support information
Bookster subscription
Psychological counseling sessions through the company collaboration with a psychological
Virtual library of soft skills training in several areas
Strong company culture and a great team of skilled colleagues; strong team spirit with multiple initiatives involved.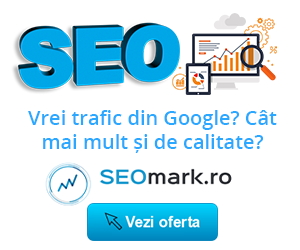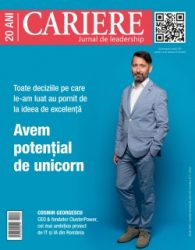 CARIERE, no. 278, iunie 2022
Citește-te acum