Descriere
We are looking for a high-reaching Release Manager who will coordinate the project teams of a huge live streaming platform, as part of the process of rewriting it towards SaaS architecture. You will manage the entire lifecycle of the project, starting from designing the architecture up to deploying the code on production and focus on maintaining and improving the performance of the platform.
Our business partner is a fast-growing and innovative internet development company, with over 15 years of international experience in building and maintaining web-based projects. Their main project is not your usual platform. It must face heavy traffic (55 mil. unique users/month, 380 million page views, 25k concurrent users every second), live video streaming (webRTC, HLS), and fast loading website. They have around 120+ microservices built so far.

What You Will Be Doing
Coordinate the project analysis phase, ensuring that all details are clarified, commitments are in line with management requirements;
Plan the release of project deliverables and the life cycle of those releases;
Communicate any major project plans, commitments, and modifications;
Communicate all key project plans, commitments, and changes including requirements, QA plans, schedule, and scope changes;
Keep track of the project's progress and manage any difficulties that may threaten its completion;
Create plans for implementation and deployment and provide weekly updates;
Keep in touch with other teams and managers, and work together to resolve dependencies;
Collaborate with relevant development teams on the automation tools that will be used to develop and deliver the product;
Improve the methodology for configuration management and software development that aids in finding new ways to use configuration management;
Ensure that all documentation is in order;
Arrange for handover meetings at the end of the project.

Requirements
At least 3+ years of experience in release and/or project management;
5+ years of experience in information systems operations environment, in systems analysis or development;
Advanced knowledge of software development lifecycle;
High-level leadership and analytical skills;
Previous experience of coordinating cross-functional work teams toward task completion;
Working experience with Agile practices (Scrum, Kanban, Safe);
A degree in Computer Science or related field;
Formal training in project management practices would be a strong advantage;
Excellent English written and verbal communication skills.

Benefits
You can work full remote or in a hybrid work setting depending on your location & preference;
We encourage professional development, as we have various tech training providers;
Medical Subscription, Bookster account, meal vouchers (max value), 2 days/year if you're feeling sick and not up to it;
Internal events (team buildings, team outings, hackathons, and all sorts of stuff).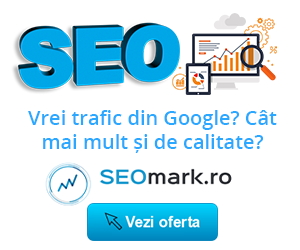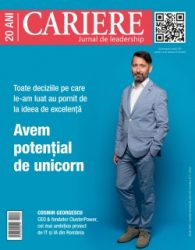 CARIERE, no. 278, iunie 2022
Citește-te acum