Alina Necula is the new Country Manager of Lion's Head Romania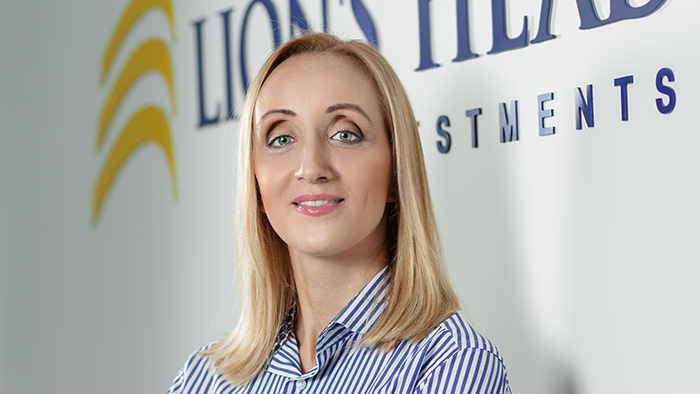 Alina Necula has more than 15 years of experience in Real Estate, focusing on Asset Management, Commercial Management and Real Estate development. She was involved in multiple Office and Logistics projects and coordinated strategic business units in Retail and Residential markets. Prior to joining Lion's Head, she was part of the Commercial and Asset Management teams of Globalworth and Immofinanz. Alina holds and EMBA from the Maastricht School of Management and a bachelor's degree in Law & Economics from the University of Bucharest.
In her new role, Alina Necula will be responsible for coordinating and developing the company's strategy in Romania, and for identifying new business opportunities and expansion areas for Lion's Head Group activity.
"It is with great enthusiasm that I am joining Lion's Head Romania team. Our main priority is to keep our tenants and their employees happy at Oregon Park. I trust that together with my team we shall address their needs and concerns in a highly satisfying manner. Of course, we are also actively looking to enlarge our portfolio in Romania, and, from this perspective, I am happy to contribute to the company's aims of extending its activities and investments and consolidating the business." said Alina Necula, Country Manager of Lion's Head Romania.