Anxiety in business and in the Romanian society has become widespread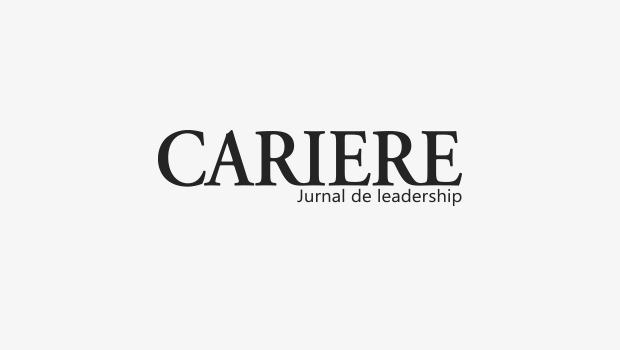 The effects of the pandemic, the "Great Resignation" global phenomenon at various levels of management and currently the regional challenges in the context of the Ukraine conflict – these are just some of the challenges of large companies active in Romania in the recent years. These and other factors related to the internal pressures to permanently adapt the business have led to an increase of anxiety and overwhelm at the top levels of organizations, so that 7 out of 10 companies have resorted in the last year to stress and anxiety management programs, according to K.M.Trust & Partners data.
This is an essential indicator of the general overwhelm state of the society and the economy, given that the large companies are also the ones with the largest number of employees, with a major impact on the economy. Chronic stress, the burnout or overwhelm feelings are just some of the short-term effects, but the long-term social and economic effects are much wider, experts warn.
Executives have experienced an exponential increase in their stress and anxiety levels over the past two years. Prior to the pandemic, the work rhythm, the change speed and the ever-changing economic environment were important generators of stress, but the 5 consecutive and still present pandemic waves, the ultra-fast dynamics of the technology and the economy, the Ukraine conflict presented permanently and amplified in the media has taken many to the limit and continues to do so, according to K.M.Trust & Partners.
If in the years before the pandemic, on average 2 out of 10 organizations resorted to specific programs for learning how to manage / prevent stress, overwhelm and anxiety, in the last year the demand has reached 70% of the total, according to K.M. Trust & Partners. Executive teams having requested such services come from the pharmaceutical sector, logistics, technology, services, retail, media or law firms.
"Following discussions with various CEOs of large companies in Romania, 4 out of 6 companies declared a level of stress and panic difficult to control within their organizations. The media has an extraordinary power to manage the phenomenon and this is one of the most historic moments in humanity when the press can stop these harmful effects by limiting information that causes anxiety", said Radu Manolescu, Managing Partner of K.M.Trust & Partners.
According to the company, the most common causes of stress and anxiety in recent years are related to the death / illness of family members, colleagues, ours, the anxieties caused by the propaganda of the conflict in Ukraine and the manifestation of fears in all its forms (e.g. " run" from the war, running out of supplies, reserves, relocation plans, etc.)