Chuck Edward: I am inspired by people and by the global nature of my work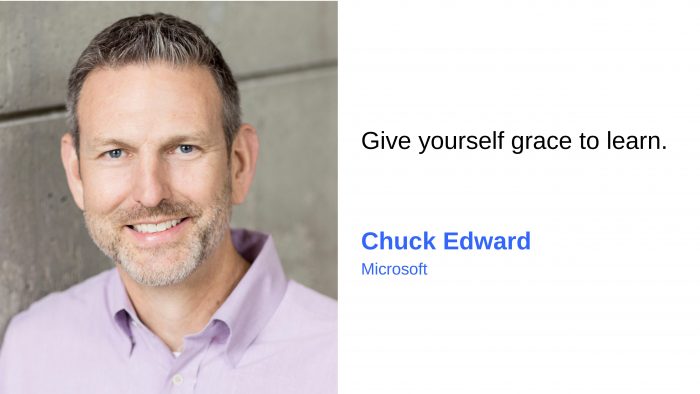 My interview with Chuck Edward – Corporate Vice-President, Head of Global Talent Acquisition, Microsoft – shows the power of conversation. Neither small talk, nor clinical and cold exchange of information create the human connection needed to tap into the resource pool we need. Only authentic conversation has the power to connect and energize. A conversation does more than just provide information, it generates inspiration. It upholds our humanity and raises our awareness.
Any discussion about business, organizations, goals, resources, and profit ends up being a discussion about humanity, globality, unity and human values. They keep coming up because they are at the core of everything. In an era dominated by AI and big data, when everything is transforming, it's all the more important for us to call on our humanity, so that we can hold on to it and know it is the only compass that works flawlessly.
What was it like to speak with Chuck Edward? We talked about things that matter, we laughed, we recommended books to each other, we told stories, we were open and authentic.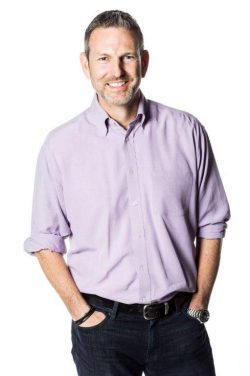 What inspires you? How do you stay inspired?
I am inspired by the people around me. I work with a lot of smart, ambitious, funny, humble people that really keep me at my best every single day. Almost every single meeting, every single interaction I am around people that truly inspire me and make be better. At home, I am inspired by my family – two teenage children, my wife. I am very active with my family and they keep me honest and real.
I am also inspired by how global my job is. Having an interaction like this is a daily experience, where I'm either talking to someone or visiting someone across the world. The world seems pretty small now. I have globes and maps all over my office, because it's just a humble reminder that the world seems really small.
You say your purpose is special. What makes your work special?
A lot of companies have missions and a lot of people work for companies where part of your job is to understand what you do, why you do it. In my case, there's a very direct line between what I do every day and our company's mission. So, if I take the notion of empowering the Planet very literally and I say what my role is – which is to hire the people who will, in turn, empower the Planet – that's very righteous and very pure. It's a very noble cause. It doesn't get any better than that. It keeps me energized.
What thrills you, these days?
This question touches me, because the word thrill is powerful. I think I am thrilled by the possibilities – and I mean that really holistically. I am at a point in my career where I don't have to do this – it's not like I'm trying to achieve anything specific anymore. I'm doing it because I believe in something. So I'm thrilled in the possibilities of what our company is trying to achieve – this notion of empowering the Planet.
I am thrilled with this stage in my children's life, where they're almost adults and they're trying to figure things out and wanting to see what's next, and, in that, I'm thrilled with their next chapter and what that means, when they're grown up, and what's next for me. I try to be an optimist and a glass half full kind of person.
I am thrilled by how global my work is, as I mentioned earlier. I have an experience almost weekly – and it happened when I was in Romania – where you're just reminded of your opportunities to empower the world. And when you are in these locations, and visiting sites, and seeing it first-hand – it is very, very energizing. It's also important to keep that energy level, to try and recharge.
How did you find Romania? Was that your first time?
This was my second time in Romania. My first time was in 2007-2008. Since that time, I could see change in the market place, I could see change from a business standpoint, I sensed the talent was more developed, I felt a hustle and bustle – I call it a scrappy feel to it – where people leaned in to get things done. So that was thrilling. It is easy to have your energy picked up in Romania. My grandparents are from Croatia, and I haven't been there yet, so from a proximity standpoint it felt very similar to how I was raised – in terms of the food and the culture. So that part of Europe actually feels maybe more like home than some of the other places I visited, and Romania felt special to me.
How do you go about identifying transformational talent? What seems to be happening in many companies is that we want transformation, but only if nothing changed; we want transformational talent, but only if they responded to authority etc.
I think you're on to something. By definition, you're looking for somebody who can drive change. It's tricky, because it then comes to how can people drive change. Part of it is this notion of having a vision, having insight, being able to see around corners – to where you want people to change to. What is harder is finding people who know HOW to drive change, how to drive the transformation. It takes courage, resiliency, it's the ability to create followership, they must know to fail fast and learn from their mistakes quickly. And then you have to stay persistent – because, you're right, you're likely going to run up against things that are currently in the way of driving that change.
So how do you identify this type of talent? What are the indicators?
Somewhere in any selection process, when you're doing an interview, it really is about knowing how to look into a candidate's past to identify the elements that may predict a transformational approach that they may take in the future. So you have to find a way to ask questions and have a dialogue, where you learn that somebody has shown that in the past. And this is not about one's professional level, it can be at any level and in any context – as an individual contributor, as a previous leader, in school or university, in their personal life. So, a candidate's past must indicate innovation and transformational abilities, as well as resilience and learning abilities. These are qualitative notions, but nowadays it's vital to have these traits.
But I think it's hard, because the candidate must also know to be vulnerable and empathic. Being vulnerable is hard, because the better you are, the harder it is to admit you don't know something or you're not good at something. It's an oxymoron to say that the better I get, the more I achieve, the more I also need to admit I don't know. Actually, the more vulnerable you are, while also being successful, the better, because it invites others into that journey. Because if you make it safe for them to be wrong and safe for them to not know something, then you will have a much richer conversation and they will make a much richer contribution.
Same thing with empathy – the more you try to understand somebody else, the more they're likely going to open up and you're going to have this journey together. These are things we're trying to screen for, we're trying to learn that about people.
So, we've recruited the transformational talent. What happens now? Transformational talent has an impact on the dynamics within the organization. How do you tackle that? How do you manage it?
If you want to create a situation where the people you want driving change are assimilated or fit your current company, that won't work. If you bring a transformational change agent into the company, then you need to give them enough room to do what you need them to do – and that's tricky.
In some parts of the organization this is easier to do than in others, but, generally, if you create enough headroom, give people freedom, make it OK for them to make some mistakes and allow them to learn – then it works very well.
Part of that has to do with official onboarding, but a lot of it has to do with organizational culture. You need to communicate a growth mindset, tell people you are giving them room to learn, support constant learning – and then it's up to that person to kind of run with that. I use this term: Give yourself grace to learn. Be fair to yourself as a new team member. Putting too much pressure on yourself to have the answers too fast is exactly the wrong thing you to do. You need time – that doesn't happen in your first week or first months, sometimes it takes a good full year before someone can really exercise all that freedom.
What are some global trends, when it comes to talent acquisition?
I think the way you have to look at the world now is what we call a skills economy, which is a worldwide notion. What that means is that the world is being broken down much more into granular lists of skills and capabilities, rather than being all clustered under a degree or years of experience. We are now asking people about specific things: do you have customer facing skills, do you have cloud skills, do you have machine learning skills.
The degree and experience don't matter as much because the abilities we need are constantly changing. That means we, too, have to stay very, very elastic and flexible. The current fields of activity are growing and diversifying, so it is important to define, as granularly as possible, the right skills you need and how to find them. On the flip-side, as an employee, you need to learn continuously, know about the latest abilities needed on the market and think about what other abilities you may want to develop.
A short 10 years ago we weren't using the term cloud and today there is such a high demand for cloud talent. This is a how fast things are changing and how aware we must be. Thus, the talent acquisition engine must think about who they're acquiring, how they're acquiring, how flexible they are with how many skills you have to have, and so on and so forth.
We all have to admit that we, for sure, will not have many of the skills that will be required, because there hasn't been enough time for those skills to be developed yet. The keyword is YET. So, the only answer has to be: learn. You must create space for learning and you must learn all the time.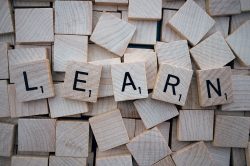 How do you support a culture of lifelong learning, in the organization? What's the key to that?
You said something earlier that's interesting – the value of being repetitive. We are constantly trying to mention it and reference it. We being senior leaders, managers. Our CEO mentions it all the time, there's a video he'll do that is framed as: Recent learnings I've had. You can learn something everywhere – it could be from a business trip, it could be from a meeting, it could be just from life. We also do a lot of storytelling – if we're recapping a meeting, or recapping a trip, or recapping something that happened with a customer interaction, we'll frame it as: Here's something I recently learned, Here's a recent learning I've had. Or we'll ask each other: What is something you've learned? I know that sounds basic, but it's important that you promote this idea that learning is an expectation, that we should be constantly learning something.
Some years ago it was a little different. We had a value where we talked about being self-critical. But self-criticism had more of a what should I have done better feel to it. Learning is a little bit more open-ended, as it does not include judgment or labeling (good, bad, different), it just means that you need to embrace it and then move on to be better. But, to be very direct, learning is literally written out in our cultural attributes. There is an expectation that we're all going to learn and so it's about living that daily.
As a path-breaker – how do you stay authentic, resilient and true to who you are?
I think, honestly, that our culture and the attributes we're aspiring to are very, very helpful. We are literally talking about this, we're giving each other permission to be real, permission to be authentic, permission to know our own personal stories. I find that empowering, to work for a company that's not only allowing you, but it's expecting you to be who you truly are. I think that the more comfort you have about who you are, the better. It sounds really basic, but some people don't really work on that.
For me, the key is having the right energy, making sure that I'm taking care of myself physically and mentally, making sure that I eat right, that I'm getting enough rest, that I'm working out. It's important for me to have the right energy, which then allows me to bring my best to work. Those are simple concepts, but when people don't take care of themselves, it becomes a spin – you're tired, you're not at your best, your moods aren't where they need to be – so I pay attention to all that and I think hard about what time in the week I am at my best, what time of the day I am at my at my best – because that leads to the right energy, which then leads to hopefully the right mindset, and then, in turn, to being honest and real and then there's a building momentum from that.
When you are breaking a path, those who prefer the status quo will resist the change. How do you not go too far when resisting their resistance?
You've heard me use the words resiliency and persistence. Conviction matters. Staying convicted around what you feel is right matters a lot – because you will be tested, you're right, you'll get opposing views. Having this true north about why you are doing what you are doing matters a ton. And in those moments I think leadership does come with this feeling that, at any point in time, someone might not like a decision you make, someone might not be in favor of what you're doing, and you have to become more comfortable with that.
I believe it is important to savor the good times, when something goes well and there's positive momentum, and not spend too much time thinking about the moments of intense pushback, because you cannot allow those to drag you down and cloud your judgment, you have to stay focused. Also, often times, if there's resistance that's a sign that something might be right. Because, if it were all smooth and harmonious, you're probably not driving any change.
What does it mean to be a global leader? What is a global leadership mindset?
It means to be in touch, be informed, not allow the world to seem too big. It has to do with what I said earlier about what thrills me. Global leadership takes work. You need calls like this, visits, meetings, inviting people to travel here, thinking about time-zones. The more you build habits around the Globe it actually becomes easier. I have direct reports all over the world and, years into this journey, I can say that it doesn't matter where you are, it's about what we get done together and what our relationships are. The only difference is, and I mean this truly, that the length of your plane flights is very different. But once you're there it is still one team.
I have come to this wonderful realization that, no matter where we are and where we're from, we still have the same goals, the same mission, same strategy, same language – and it becomes unifying for us. But you have to work it, you have to think of the Globe as your pallet and work to stay connected – and this connection is two-ways: communicating direction, but also listening and trying to stay in touch with the voices throughout the world. You need to learn constantly, be insatiable, but also realize it takes every day, one day at a time, and then it starts to add up and then you look back and realize: Waw, I am much more global than I was one year ago.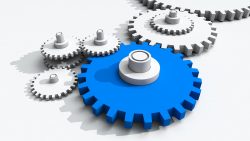 Automation, AI, digitization, big data. How do we stay human?
Throughout our conversation, you've heard me use some humanizing words – empathy, optimism, resilience, judgment. These are human notions, that we shall all the more rely on in an AI enabled world. I feel very, very strongly about that. When you asked me how would I screen for someone who can learn or how I can judge that you are transformational, how can I judge that somebody shows empathy and creates a followership – there's no AI algorithm that's going to prove that. Those are just simple examples showing us that solely good judgment, solely what makes us human can run AI. We talk more about technology augmenting the human experience – that's healthy. But it's not about replacement, or instead of, it's more about in addition to.
The fact that most processes and procedures are now automated is, slowly, automating our thinking process, our reactions, our expectations. Take the recruitment process, for instance – to a great extent, it is based on key words and boxes to check. Do you think that AI is impacting the recruiters' capacity to handle the unknown, the unexpected, surprise, mystery?
Exactly, it could, if we're running AI on top of data, it can be way too clinical. We rely heavily on humans, in our selection process, because we want to be surprised, we want to be able to think about things like potential, we want to have that spark that makes us take a bet on somebody. But that comes from, again, judgment, perception and sometimes belief – really powerful words that we want to have as part of our human process.
Have you been surprised, lately, by somebody – in the way that you've just described?
Yeah, we took a trip last week and there were two individuals that wowed and surprised me. One was an individual recruiter, who was hosting our visit. She was so much in command of what she knew, and the country, and the circumstances – even though she was multiple levels below me. I never knew what to expect. She was so impressive that she made the trip not only pleasant, but it gave me so much optimism about what's going to happen in that country and what she will do, personally, for her country. We also had a driver, who was driving us around the country, and he was such a special human, it was unbelievable – to the point where we actually developed a kind of a deep relationship over three days because of words you'd use: his wisdom, his charisma, his kindness. Just a special, special human. So, surprised? Absolutely, I was really, really touched by him.
Today, when everything is transforming, leadership is also transforming. What makes a good leader today?
A lot of the very same things we've been talking about here, but just to put a final point: we actually define our leadership principles pretty crisply: a leader has to create clarity (clarity is vital, in this complex world), generate energy (high quality, right energy) and when you do those two things you will deliver success. If you double-click on any of those things, we could talk for a very long time, but in the simplest sense, this is what we hold our leaders accountable to and I believe strongly in those.
What makes a Generation Z leader resilient?
I actually worry a little bit about the future generation's ability to be resilient because, in many ways, many of them have either never failed yet or never "been allowed to fail". We live in a time of helicopter parents, and the trophy culture, and this idea that everyone's a winner. The irony is that if you overly govern success, if you focus too much on success, then your resiliency will not be tested. So I think the best way for it to happen, quite frankly, is for these young people to have a form a failure, but to quickly then have someone help them understand that it is OK to fail, that they are safe and that failure is necessary. The easier we accept imperfections and the more we practice the art of embracing failure, the more resilient we shall be.
When it comes to talent – we search it, we acquire it, we recruit it, we retain it. Do we do enough nourishing? Are we bringing our contribution, consciously and actively, to grow the talent we need?
I like your questions a lot – this is such a powerful word: nourish. I think that in order to nourish talent we need to create a safe space, in terms of psychological safety – where people know that they will be treated with respect, they will be able to share their opinion, they will be able to learn, make mistakes, become better, have a voice. We have the responsibility to create this safe space. But, within this safe space, we need to challenge them, push them to the edge where they might make a mistake, but they need to feel safe to be wrong. We must create a proper and fair space for learning. In our aspiration to be a great global company and focus on ensuring the right skills are in the right places at the right times, we are constantly looking at the talent landscape. It is why efforts like the recent Romania investment are so meaningful. In this case, we hired a team focused on helping acquire the best talent across all of Europe, and not just Romania.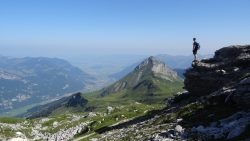 When it comes to driving change, what is the key element you trust to make change happen? Does it work in different cultures, as well?
Conviction and clarity. You need to be convicted of what you are doing and communicate the goal and the process in a way that makes it clear for everyone. Of course, you're not driving change for change's sake, typically it has to be with some goal in mind. And the more ambitious that goal is the higher the likelihood that there's change related to it. And part of the journey then becomes how do people know their part in the journey, how are we helping hold them accountable for their part in the journey, how do you measure that – which could just be about common management sense, but it goes back to clarity of goals, in my mind.
Is there an element that helps you pivot – especially when there are a lot of people involved?
It is important to understand the blockages – what they are, why they are there, what the nature of the problem is (whether it is a relationship, a resourcing, a tool issue etc.), you need to determine the root causes. That's where analytical thinking comes into play, to determine what is in the way and how we can now attack it together. That mindset is really what you have to have.
When it comes to managing employee performance, what do you invest most time in? What works for you?
With my team I try to have conversations much like the one we're having now. I try to create an environment where we can have real, authentic conversation, I try to inspire them, empower them to own and be convicted in what they're trying to get done and to then invite me into helping them get there. That can be very different, depending on the person, because people have different needs. But it is important that people invite me to help them. If you have to pull that out of people, that's hard. Cause you can offer the same open doors, so to speak, to everybody, but some will embrace it more than others. Now, what I have to be accountable to is having enough empathy and self-awareness to understand how I'm showing up with them – because there may be something I'm doing that either is helping invite or not. I have to constantly regulate that. But in general, it's an open dialogue, where we're pushing each other towards goals.
Are there any challenges you prefer to have? What are your favorite challenges?
I realize that I like the situations where you cannot prepare – where not everything is known and set, where there is an element of surprise, situations that feel a little messy – because they are slightly more demanding and emotionally engaging. We need to pull together and we can't overthink it even if we wanted to. I have realized that the less prepared I am, the more natural I am, and I tend to like that. I am craving sometimes truly disruptive things, where you have to rely on some instincts, and draw on your intuition and inspiration. I like those moments, they make you feel alive.
What do you most love about your work? How has it added to you and enriched you as a human being?
The favorite part of my work is, honestly, having the opportunity to lead this global team that has high ambition. That whole blending of people across the world, going towards common goals with ambition, and then the attributes of the people that I work around – all this is so special that, honestly, at the end of any given week, sometimes it's emotional to kind of…come down from all of that and try to have a sense of normalcy. So this idea of blending of work and life is very, very real. How has it made me better? When you work around smart, global people every day, you are smarter, wiser. Perspectives, word choices, technical learnings, book recommendations – that's a constant thing. Together we work like a think tank.
Is there a common element that you keep finding and, no matter where you go, it always stays the same?
Human condition. We're laughing here, and joking and having a connection – that can happen everywhere. Human connection keeps you grounded and always aware that the world is a wonderful place, particularly at a time when the world is challenging. My interactions tend to be about the words we've been using here: empowering the Planet using our technology and services, so we have this common purpose and it works out of that.
What has life taught you about yourself that you cherish and go back to for strength and inspiration?
I think it has to do with the power of being yourself. The further you go in your career, the only constant is yourself. It's not a given manager, it's not a given company, it's not a given set of coworkers. So the more convicted you are of who you are and why you are who you are, the better that is. Thus you will be interested in looking after yourself – energy, learning, resiliency. The better you get and the stronger you get, you have to rely on it. You need to understand the role time plays, because experience is gained in time. So be comfortable in your own skin, comfortable with having wisdom, comfortable with having the right habits and you can build off of that.
Are you the person you needed when you were young? I asked this question of myself when I realized I did not have a good enough mentor when I needed one. That's when I realized that I should hold myself accountable to be, for the young people around me, the person that they may need. I believe it is important for us to be present and kind to one another.
Maybe. I say maybe because I think today, at least where we work, there is more… I'll call it enlightenment around the importance of some of these topics: guidance, coaching, psychological safety, empathy. When I was young I had wonderful management that I worked for, but I did probably find myself in some tougher scenarios, prove it or else type of situations, that made me better – so the irony is I am where I am today due to that. You mentioned kindness – looking back, I realize that I may have craved more kindness. But I think the key is to create the right balance between safety and challenge.
How are the GIG economy and nomadic professionalism changing careers and the work environment as a whole? How is it changing the landscape?
I don't have a good answer yet. We're thinking about it. We're trying to pay attention and understand the trends and understand where there is some untapped population of skills that we should be aware of. I mentioned the skills economy, earlier. You can also use Build Buy Borrow or this other idea: Do you have the right skills, in the right places, at the right time. GIG Economy could fit into that perfectly. All you have to do is create the right system to embrace it – whether that means you're offering part-time employment, temporary employment, you're creating fluid teams that come together for short periods of time and then disband etc. So it puts a lot of pressure on a company to be very, very flexible to determine what systems work and what abilities are needed. We still have the option of your classic traditional jobs and we still have the ability to employ across the world, but we're paying attention to these other trends and figuring out when to use them.
Are we having a talent crisis or a recruitment crisis? Is the talent pool really shrinking, or have we not developed the right ways to tap into it?
I think shortage comes into place if companies are overly traditional in how they think about talent. GIG Economy is one example of that. Another example is if a company overly sets expectations of all skills being required, or too many skills being required or antiquated skills being required. But if you think more fluidly, if you're open to upskilling, reskilling, learning, then you will understand what prerequisite skills will help get you to the next stage and you will be able to manage the shortage. Shortage comes from a too binary type of thinking: I need exactly this, and nothing else. Surely there won't be too many people that have exactly that, so now you have a shortage. But if you can move up and down a continuum of your expectations, it frees it up from these constraints a little bit.
Is there anything you want to tell us and I haven't asked you?
I've really enjoyed this. Words matter, and the words that move me are this notion of empowerment and empathy. These are the words that make dialogue possible – dialogues with partners, and customers, and employees, and future employees. It's unifying. I'm promoting this notion of people giving themselves grace to learn and grace to be empathetic. I'm encouraged by that because that is exactly what will help us augment the world with technology, so that we are not afraid of technology, but embrace it.
For the Romanian version of this interview please click here.
---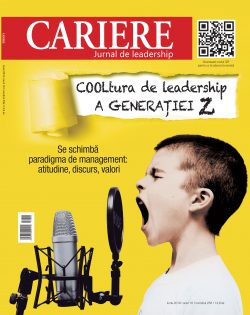 This interview is available in Romanian, in Revista CARIERE – 258 / June, 2019.
To subscribe, click HERE.