PwC report: one in six Romanian employees consider changing jobs in the next year after inflation eroded incomes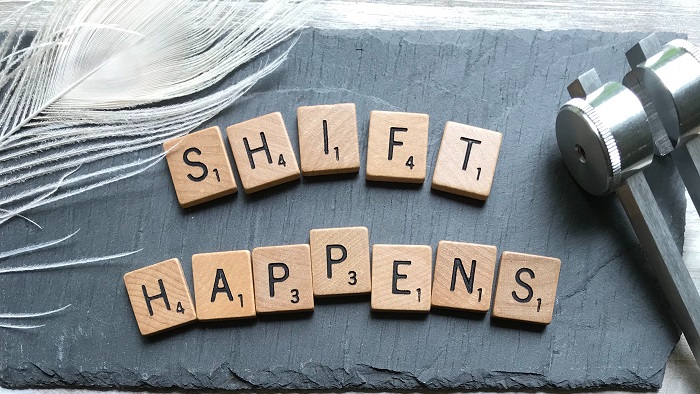 The number of employees in Romania planning to change jobs in the next 12 months increased in 2023, with 18% of respondents to the current edition of the PwC Hopes & Fears Workforce survey expressing this intention, up from 16% in 2022. Those most likely to change jobs are young people in Generation Z, meaning employees aged 18-26, 28% of them, followed by 22% of Millenials, those aged 27-42.
"Slowing economic growth and inflation have eroded purchasing power to a record level for the past decade, affecting employees' incomes. While companies have generally made efforts to mitigate the impact of this economic environment through wage increases, continued price increases over the past two years have caused many employees to consider changing jobs. Thus, in addition to the impact of the multiple crises on the economy that require the transformation of business models, companies need to adjust their HR policies", said Dinu Bumbăcea, Country Managing Partner, PwC Romania.
In this context, the percentage of employees in Romania whose salary is only enough to cover their current expenses has risen from 55% to 57% this year, and 13% say they find it difficult to pay the bills each month. At the same time, the percentage of employees who want to ask for a pay rise rose slightly, from 40% in 2022 to 41% this year, while the percentage who want to ask for a promotion fell from 39% to 31%. To supplement their income, 10% of employees in Romania say they have a second job, lower than the global figure of 16%.
The consequence is that overall job satisfaction continues to decline. 53% of local respondents say they are satisfied, one percentage point less than last year.
"Overall job satisfaction has declined compared to previous years due to many factors. Economic problems, war, health and social uncertainty during the pandemic have increased anxiety, burnout and ultimately dissatisfaction. What companies can do to help employees and win their commitment: give greater importance to well-being, with a data-driven approach. A lot of analysis is needed behind the decisions, but the important thing is that more and more organisations become aware of the changes and take a different approach," says Daniel Anghel, Partner, Tax, Legal and People Services Leader, PwC Romania.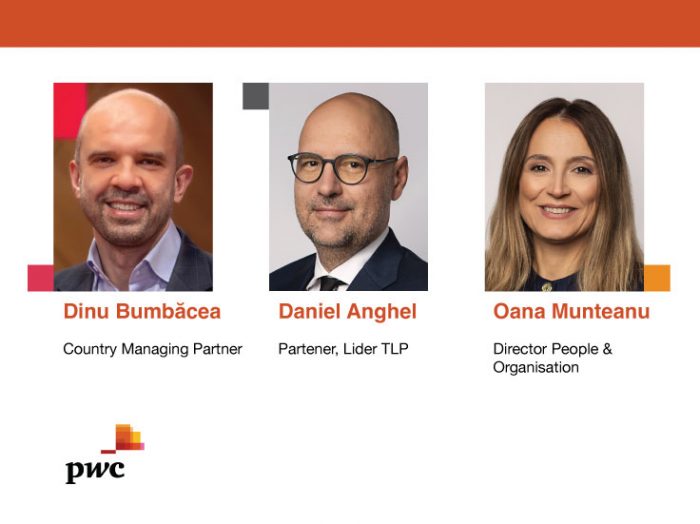 Companies have outdated recruitment methods and employees don't understand the urgency of improving skills
In a competitive labour market, employers are losing valuable talent to old-fashioned approaches to recruitment and development. For example, 37% of Romanian employees surveyed say they have skills that are not clear from diplomas or job titles previously held, and 25% say employers focus too much on track record and not enough on skills. So, companies are likely to fail to recognise the skills employees haveand that they could use for the benefit of the company.
Furthermore, 31% of Romanian employees say that their formal degrees are not relevant to their job and a further 37% indicated that they missed opportunities because they did not know the right people to recommend them.
"We have been talking for a long time about the mismatch between existing skills and those needed in the labour market in the context of digitalisation and transformation. Estimates show that new technologies will affect between 5 and 10% of jobs in every organisation every year. This could become even more complicated – given the excitement but also the concern around artificial intelligence – and will require increasingly sophisticated training, including not just technical skills but also human skills such as creativity, communication, critical thinking, and problem solving. Human skills cannot be replaced by an algorithm and help people adapt to the new context and new technologies" says Oana Munteanu, Director People & Organisation, PwC Romania.
So, while employers expect employees' skills to be disrupted over the next five years and require upgrading, employees think a little differently. Only 37% agree that the skills needed to be successful in the workplace will change significantly in the next five years, and only 42% say they have a clear idea of how the skills needed for their job will change in that timeframe.
Younger generations are more optimistic about the impact of AI on their careers
Survey respondents appear to be largely optimistic about artificial intelligence and cite its positive impact more frequently than its negative one. More than half (57%) of Romanian employees chose at least one positive statement about AI's impact on their career, such as that it will increase their productivity, bring opportunities to learn new skills or create job opportunities – while a third (33%) chose at least one negative statement.
The survey also reveals demographic disparities in employee attitudes towards artificial intelligence. Baby Boomers (59-68 years old) and Gen X (43-58 years old) are more likely to expect AI to have no impact on their careers, 39% and 29% respectively, compared to 21% of Gen Z and 26% of Millennials.
Find out more and tell us what matters to you by visiting us at www.pwc.com.