27th of September 2019, Capital Plaza Hotel, Bucharest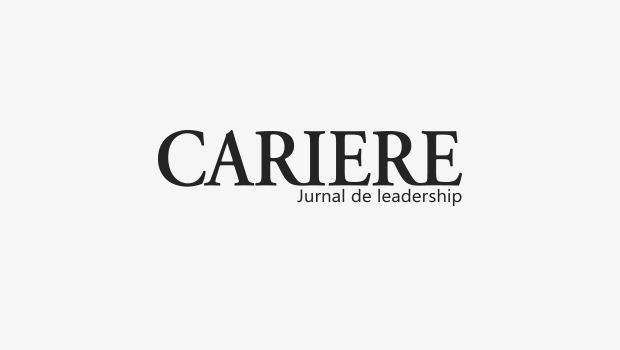 A hands-on intensive to access your Innovation Genius and navigate towards your life's North Star, with American Fortune 100 Priority Strategist Matthew Cross.
The world's leading priority strategist, NYC-based author & speaker Matthew K. Cross works with successful individuals & organizations worldwide such as Allianz, ING, Bank of America, UBS, Stanford University and Qlik. His books include The Hoshin North Star Process, The Millionaire's Map, Nature's Secret Nutrient, The Little Book of Romanian Wisdom and The Golden Ratio & Fibonacci Sequence.
Created and led by Fortune 100 priority strategist Matthew Cross, this special interactive event unlocks the door to your Innovation Genius and lights up the runway to your breakthrough potential. The Innovation Genius Masterclass features an integrated suite of cutting-edge tools and processes that guide you to:
Create the optimal conditions for innovation to flourish
Learn & practice Billionaire Innovation Genius (BIG) tools & techniques
Align your priorities to support breakthrough innovation in your life, work & career
Strengthen the foundation of great innovation: your health, performance & resilience
Transform your leadership, learning & execution abilities
Keep your momentum strong with the Priority Coach Passport™
Deploy the North Star Process™ to ignite your natural innovation genius
And much more
WHO & WHY:  You—To strategically invest in breakthrough innovation in your life in full
---
AGENDA:
08.45 – 09.30 – Welcome coffee  & registration
09.30 -11.30 – Session 1
11.30 -12.00 – Coffee break
12.00 -14.00 – Session 2
14.00– 15.00 – Lunch
15.00– 16.00 – Session 3
16.00– 16.30 – Conclusion & end of the MasterClass
---
Participation fee details:
Standard Package: special price offer for Masterclass/ 27th September: 150 Euro+ VAT/ person
Note: The Standard Package also includes the book "North Star Process", author Matthew K. Cross
Gold Package: special price offer for Masterclass/ 27th of September: 195 Euro + VAT/ person
Note: The Gold Package also includes: the book "North Star Process", author Matthew K. Cross; the book "Golden Ratio" author Matthew K. Cross, one coaching session 1:1, live session, with Matthew K. Cross (between the 27th September and the 27th October  2019) & a special gift
---
For registration and additional information you can contact: Laura Gheboianu – Event Project Manager, Tel: 0726.768.079 or email at [email protected].
---