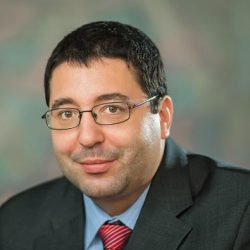 Technical Director, Relevance Management  
Having discovered a deep passion for technology at a very young age, Ion Dinescu started his career as an IT Manager for the largest IT&C retailer in Romania, while attending Politehnica University of Bucharest.
With 25+ years of experience as a C-Level Executive, and a vast experience in diverse, challenging IT projects, Ion dedicates his passion for technology to develop relevant contexts for businesspeople, helping them make profitable decisions.
His continuous drive to innovation and optimization led to the discovery of QlikView, a Business Intelligence solution that pioneered in the Romanian market over 20 years ago, with the first implementation led by Ion.
Since 2012 he is Technical Director at Relevance Management, a company that implements Business Intelligence, Big Data & Data Warehouse projects in many industries, on all verticals.