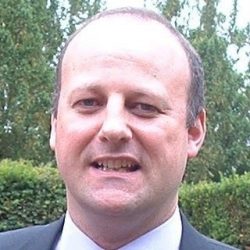 Head of Technology Strategy, Softelligence
Over the last 35 years Marc has led on tech strategy, architecture, and digital innovation across verticals including financial services, healthcare, government and defence, and in large and small organisations, from founding tech startups, scaleups, to large MNCs.
Marc has led on the development of a wide variety of platforms including high-frequency algorithmic trading and another for real-time driver behaviour based insurance for digitally connected cars.  Other projects ranged fro mobile field services, middleware for global telecom and financial applications, a forerunner of Hadoop with UK largest distributed database, one of first IP networks for UK national billing data collection, cyber security threat defence, telco network management, national vehicle location, mobile emergency alarm and communications, , and RAF Tornado fast-jet flight simulation.
He has developed and demonstrated 'first to market' concepts on live national TV, including one of the first consumer satellite navigation and in-car map displays.  For Hewlett Packard, Marc established its digital incubator/accelerator in UK, and instumental in creating its global open innovation program.  Not least he has co-founded and sold on a telecoms services operation, an online marketplace, and a computer-telephony solutions business.