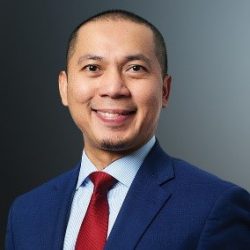 Noriswadi Ismail, Managing Director, Ankura
Global Data Privacy; Former Big4 GDPR Lead; DPO
Noriswadi Ismail is a Managing Director at Ankura, based in London. Noris oversees and grows the firm's UK, EMEA, and Asia data privacy practice, focusing on data protection and privacy assessments, data privacy and security strategies, data privacy governance, including general data protection regulation (GDPR) reviews, and implementation and improvements. He also leads the team providing binding corporate rules (BCRs), project advisory and management services, code of practice reviews, data subject access request (DSAR), data breach regulatory analyses, and customized data privacy and security training.
Noris brings deep knowledge of global data privacy laws, regulations, strategies, governance, and business process improvements to his role, drawing on his international experience across a broad range of industries, including financial services, technology, automotive, consumer products, and energy, among others. He has delivered global data privacy projects for companies ranging in size from start-ups to Fortune 500 and FTSE 100 enterprises, as well as public-sector regulatory agencies. He is highly attuned to current frameworks and technologies, emerging trends, and best practices related to data privacy. Noris' international experience encompasses Asia (China, India, Japan, and the ASEAN nations of Malaysia, Indonesia, Singapore, and the Philippines), Australia, New Zealand, the UK, and the European Union. He is a leading specialist in global data transfers between the countries of the European Economic Area and ASEAN regions and the US.
Prior to joining Ankura, Noris co-led the EY data protection and privacy consulting practice based in London. He previously cofounded and served as managing consultant for Quotient Consulting, a data-privacy specialist firm with offices in London, Kuala Lumpur, and Singapore. Noris began his career as a lawyer, working at firms and as a general counsel and corporate secretary. His legal studies included research and advanced courses in intellectual property, IT, and telecommunications law at universities in the UK, US, Japan, and Malaysia.
In addition to his professional positions, Noris has served on the Asia Advisory Board of the International Association of Privacy Professionals and as a board member and scientific director of the European Privacy Association. He also cofounded the first data protection academy in Malaysia and Southeast Asia, where he was executive director and head of the advisory board.