Becoming "Citizen of the World" – Starts with the MBA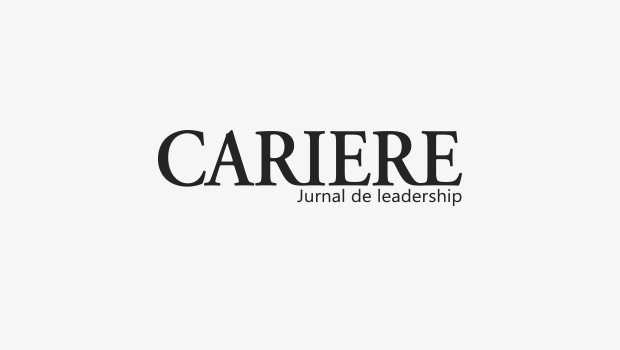 Whether or not to pursue an MBA is likely to be one of the most challenging questions a young professional can face early in his career… Why leave a good job after a promising start? What could possibly justify such a large investment in both money and personal time? What kind of return can I expect? Is it worth it? Is now the right time? Which school is right for me?
There are many questions to consider and obviously no absolute truth… For every person telling you that an MBA is a must to be successful in business these days, you'll find one adamant that it is a waste of time and money. For every example of a highly successful MBA graduate you'll be told that Bill Gates dropped out of college or that Mark Zuckerberg never finished Harvard.
There is no absolute truth of course, every situation is unique, and the only good decision is to do what's right for you. At the end of the day I think the key success factor is not so much whether or not you'll do an MBA but whether you'll do it for the right reasons.
First, do you need it to achieve your goals? Answering this question means that you have an idea about what you want to achieve, and that you've also given some thoughts about how to best do it… The decision to pursue an MBA does involve some soul-searching and unless you've done your homework you're likely to be disappointed. Don't do an MBA because it's fashionable, because all your friends do it or because you have no idea what else you could do… You will need to have identified clearly why you want to do an MBA in order to list the criteria you'll use to select your targeted school. For me, this is a key step because although people refer to an "MBA experience", this generic term encompasses very heterogeneous situations. A prestigious program in a top academic institution or an online course from an unknown provider both claim to give you an MBA. We are obviously looking at very different investments but also (yes, the market is efficient!) very different returns. Once again, different choices are possible, just be realistic about how these choices will meet your needs and expectations.
I will not even try to theorize about how you should approach this endeavor. I am just going to share with you what was my situation, what were the choices I made and how I look back on it many years later… It is just one data point, but I personally found that looking at concrete examples can be more useful than very theoretical approaches. Let me start with a disclaimer: I'll make no attempt at being balanced; I will not aim for objectivity. I have strong feelings about this and I make no apologies: my subjective experience is that my MBA was an emotional and life changing experience, I loved every minute of it and I consider it the best investment I ever made in my life!
Back in 1995 I thought I needed to make a career change. I had enjoyed a lot my first four years of work but believed the industry I was in had structural problems and was entering a crisis. I wanted a growth industry and sensed that my likelihood to switch sector will be improved with an MBA. I also wanted to accelerate my career and felt that a prestigious MBA would enhance my chances. Last but not least I had been exposed to different cultures during the early stages of my career and considered that the ability to better leverage the challenges of diversity would be important going forward. Therefore, I wanted to go somewhere where that international component would be part of the school DNA.
I chose to apply to the MBA program at INSEAD because I felt the school was the closest to what I needed. It develops business leaders for the world, leaders with cross-cultural insights, flexible thinking and creative problem-solving skills, who will have an impact on their organizations and their wider communities. I ended up joining a highly talented and challenging group of fellow students supported by a great faculty. I found an environment that was highly diverse (both in terms of nationalities and previous experiences), energetic, inspirational and conducive to learning. It was also a lot of fun! I met a ton of interesting people and made very close friends that I still see regularly more than 15 years later… It gave me what I had hoped for and more…
I am currently General Manager of GlaxoSmithKline (GSK) in Romania. Before starting the MBA program, in 1995, I had worked in the chemicals industry for 4 years. During that time I held various marketing and sales positions in France, Canada and Asia Pacific in the high performance fiber division of Rhone Poulenc. After my MBA I started working in the pharmaceutical industry at Eli Lilly. I started as a sales representative and progressed through marketing and sales roles in France and the USA. In 2003 I became General Manager for Eli Lilly in Chile and later became head of the Neurosciences Business Unit for the French affiliate. I then added the responsibility of the Cardiovascular business unit and later the role of Chief Marketing Officer, overseeing the development of marketing strategies, sales force excellence and market research across the different business units. I enjoyed those many different roles and the great people I had the privilege to work with. I feel that my MBA program was an ideal preparation for that diversity of experiences and cultures…
In January 2011, I joined GSK as General Manager for Romania. Looking at what will be needed to make a successful company; I think that, as always, it will be critical to understand the local culture, to partner with all stakeholders. It will be important to come up with creative solutions to help governments and payers ensure wide patient access to innovative medicines in a context of financial austerity and resources constraints. The question of the cost and value of medicines has never been more acute: we will have to strive to deliver more value and demonstrate that our solutions not only improve patient quality of life but can also help avoid costly surgeries, reduce emergency visits or shorten hospital stays. It will no longer be sufficient to provide new medicines we will have to prove they mean superior outcomes for the patient… All of this means that GSK, if it wants to remain a leader, will have to change at an unprecedented pace.
All those challenges, combined with the simultaneous discovery of a new country and a new company culture could be a little intimidating. I have been asked if it is not overwhelming but the truth is that I am confident… Indeed we have a talented and engaged group in GSK Romania and I know that's what is needed to deliver superior business results. Not knowing much about the subject at the beginning is not necessarily a problem; all you need is the right people around you, with a diversity of expertise, and strong teamwork.
My experience at INSEAD taught me that long ago!
---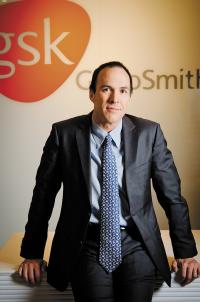 Pascal Prigent graduated from INSEAD MBA program in 1996. He is now General Manager at GSK Romania.