Is your company ready for Six Sigma?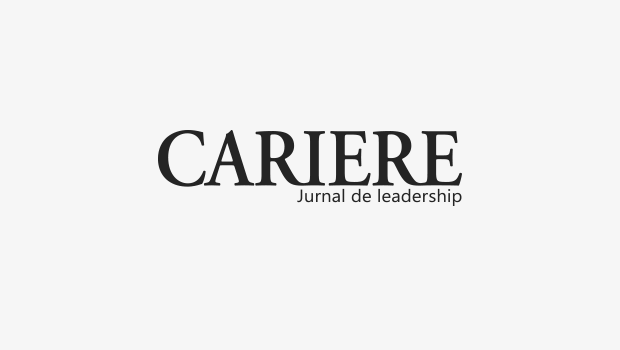 Six Sigma is a powerful strategy which business can use not only to improve their business process, becoming more efficient by eliminating waste and expense, while at the same time also becoming more effective in meeting the needs of their customers, but also understanding their processes better and becoming more predictable. This can lead to greater competitive advantages and also make the business more agile in responding to changing market conditions.
Google, eBay, Honeywell were very successful before Six Sigma, but what they found is that as their level of growth began leveling off, they needed to look at ways of reducing costs and producing better products for their customers. I was very fortunate to have been at AlliedSignal (now Honeywell) when Larry Bossidy first rolled out Six Sigma to the business, and was one of the first waves of Black Belts to go through the training and work on process improvement projects. Bossidy wanted a business process improvement methodology which not only looked at how people do a better job and become more efficient with less defects, but also something that is quantitative and measurable, and can be directly linked to the strategic initiatives. In fact, Six Sigma at AlliedSignal ended up saving $1.8 Billion USD between 1998 and 2000. Other businesses I have worked with, including eBay and Google, look to Six Sigma not just in terms of cost savings, but at how to more efficiently develop new products and services, how to improve customer satisfaction as measured by metrics such as Net Promoter Score, and how to make their work environment a better place to work for their employees. The leadership in these organizations understand all of these benefits, and the challenge is putting together a deployment plan to achieve the greatest level of success in a short period of time.
Key organizational benefits
Some of the key organizational benefits include not only more efficient processes with less waste and non value added steps, but also potentially increased revenues through more satisfied customers. Some of the side benefits from improved and more efficient processes that many businesses also find is happier employees, since having predictable and efficient processes make the work environment a much more satisfying environment. This, of course, leads to better levels of recruiting and retaining the best employees. The themes which drive Six Sigma improvement are first and foremost the "Voice of the Customer". If your business is not able to meet the needs of your customer, that is what needs to be addressed first. However, the other theme behind Six Sigma and Lean Process Improvement is reducing waste and variation from any process.
Sigma and TQM?
When I was at AlliedSignal, the company first tried Total Quality Management, which was followed by TQL-2 (Total Quality Leadership). Some of the issues with TQM and TQL-2 was that it was centered more around how people can do a better job at improving quality. W. Edwards Demming said that 99% of the time it is not the people that are the problem, but rather the process. Companies can avoid making mistakes in rolling out their quality initiatives by first starting from the top, looking at what their strategic goals are, and identifying what the gaps are from reaching those goals. Then they can look at the tactical deployment issues of "what projects should we work on", "how many resources need to be dedicated to this initiative", "how do we measure success", etc. Sometimes a business may not be ready for Six Sigma. I have seen businesses that wanted to do Six Sigma, and began by just doing training, thinking that results would just happen by themselves, with no clear direction as to what kind of projects to work on, how those link to the strategic objectives of the business, and lack of strong leadership at the top to be willing to sponsor and spearhead the effort.
Six Sigma. When to launch?
There are many options available when planning a Six Sigma launch. Does an organization want to do a company wide deployment, similar to what General Electric and AlliedSignal did, or do they want to "test the water" first. Perhaps deploying it in just a few key strategic areas, and then gradually deploying it throughout the rest of the organization. This seems to be the more preferred way that most organizations are launching Six Sigma today. Do you want to know whether your company is ready for and can benefit from Six Sigma? Some key questions should be considered first, such as follows: "What are the 3-5 strategic goals of the organization?";"How are we measuring those goals right now?";"How are we doing at meeting those goals?";"How big of a gap do we face for each of those goals?" By answering those questions, an organization can begin to build adeployment strategy around Six Sigma, how to measure success, where to find Six Sigma process improvement projects, and how many resources they will need to deploy. Another critical success factor is strong leadership from the top, and demanding a strong level of support all the way throughout the organization, and linking that support through performance assessments and compensation.
Typically, when an organization is deciding if they should pursue a Six Sigma initiative, they look at the cost/ benefit and also the payback period. In its first year of deploying Six Sigma, General Electric actually spent more than the benefits it received. This is because there is an organizational learning curve associated with Six Sigma and it is a new way of working. However, by the second year it was almost a 2:1 ratio of benefits versus costs. This is fairly typical, and most companies should expect anywhere between a 2:1 and 5:1 ratio. Again, it may take more than one year to get to that point though and companies should view this as a long term strategic investment.
Typical roles
As I mentioned before, the most critical role is strong leadership from the top. What is most successful when deploying Six Sigma is a designated Quality Leader that reports either directly, or dotted line, in to the CEO. Also, a Quality Council, made up of the key business leaders which will be able to prioritize, champion, and sponsor Six Sigma improvement projects. Typically some kind of Project Management Office is also part of the Quality Leader's organization, just to coordinate resources, and be able to put together updates on all of the projects. That type of role is typically lead by a Master Black Belt, who has already been certified and worked for several years in a Six Sigma process improvement capacity. The other roles you will need in an organization are Black Belts and Green Belts. Black Belts are full time resources, that spend 100% of their time on improvement efforts. Sometimes those efforts are more cross functional and complex. A best practice that avoids the least conflict is to have these resources remain in their departments, with a dotted line relationship to the Quality Leader and master Black Belt. The Green Belts, which dedicate 20% of their time to very specific projects within their departments but still retain their current job as well, also keep their reporting structure with a dotted line in to the Master Black belt or Black Belt.
Improvement projects
The projects need to be chosen from the identified strategic gaps which we discussed earlier. The key business leaders need to brainstorm all of the potential areas that may be causing the gap between where an organization currently is at, and where they want to be. Next the projects get prioritized by determing the level of effort (high, medium, or low) and also the potential benefits (high, medium, or low), and mapping out each opportunity on a matrix. From there, there may be some "quick win" or "just do it" projects identified, and also potential Six Sigma projects. This begins the process of building the project pipeline, and every 3 months, the pipeline should be revisited, and projects re-evaluated and prioritized. Every organization has core business processes, as well as enabling business processes. The core business process are those processes that are key to the success of an organization. The processes which create value in the eyes of the customer and can be directly tied to a product or service that goes to the customer are the core business processes.
Voice of the customer (VOC)
The Voice of the Customer is one of the most important themes in Six Sigma, because, without the customer, an organization would not exist. There are several things we need to understand when trying to find what the VOC is. First, who are our customers? Are our customers all the same or are there different customer segments? What does your customer want from us? How are we doing at meeting our customer expectations?
Any time we fail to meet a customer's expectations (critical customer requirement), that is what is considered a defect. This is also how we measure the "Sigma Value" of our processes.
If we were to perform at a 6 Sigma level of performance (which is an extremely high level of quality), we would only produce 3.4 defects, for every 1 million products or services we deliver. In order to calculate the Sigma Level of our processes, we need to know how we are doing, as measured against our customers expectations.
Dolf Hannert, President and CEO, Siebold International Group LLC, Master Black Belt: Over the course of the past 20 years Dolf Hannert has partnered worldwide with many top organizations to achieve measurable Lean Six Sigma business improvement results through process effectiveness and efficiency, unparalleled customer satisfaction and superior market performance. Dolf has wide international business experience with all sizes of companies across a range of industries. His primary client list includes well known Top 100 companies. Few of them are mentioned here: Google, Honeywell, ING Group, Johnson & Johnson, USA Department of Defense (including design of Military Health Systems), eBay, Wells Fargo Bank, Detroit Medical Center, Blue Cross Blue Shield of Michigan, Newmont Mining Corporation, Health Management Systems of America (known as HMSA) etc. Dolf has led the deployment of multiple Lean Six Sigma initiatives and delivered a variety of Lean Six Sigma training programs, including: Executive Champions, Black Belt, Green Belt, Sponsors, Yellow Belt, Awareness, Lean, and various Design for Six Sigma tools and techniques. He has delivered Lean Six Sigma training & coaching to over 2,000 executives, managers, and associates. Dolf is the President and Chief Executive Officer of Siebold International Group LLC, a well known American Lean Six Sigma consulting company.