Finance for non finance executives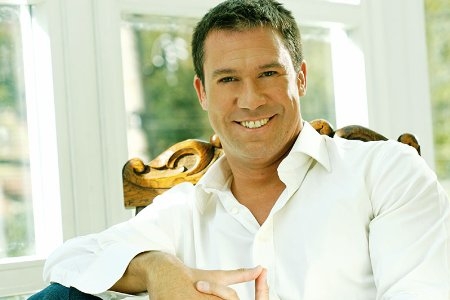 Finance and economics is all around us and has always affected our daily lives, regardless of the market sector that we each work in, or the level of responsibility that we enjoy. In these times of extreme economic uncertainty this is truer than ever. Think about it. When was the last time you turned on the news and did not hear about the sovereign debt crisis in Europe and across the world, the rising cost of Spanish bonds, the imminent default of Greece, debt to GDP ratios or further European fiscal Union?
As complex as these issues sound, each will have a dramatic effect on our ability to find work, on the levels of salaries that we are paid or for the luckier ones, the value of homes and mortgages, but how many people out there really understand what is going on and how it could affect their lives? If even the leaders of Europe cannot agree on the causes of the continuing financial crisis, not to talk of their ability to find a common solution, how does the man or the women in the street have a chance to understand how their lives will be affected by these issues? If we cannot understand the problem, we cannot plan for the future. Financial literacy, in other words the ability to "read" the economy and its impact upon each of us from a rational, informed position, is still relatively rare in all societies. Given its impact on how we can survive on a daily basis I would say that financial literacy is a language that everyone needs to master and certainly before a foreign language!
It is true that the understanding of finance and economics is cultural and varies between different countries. Anglo Saxon countries, tend to have relatively large financial sectors and a wider national debate through various forms of media allow society to develop stronger interests in the world of finance than, say Latin countries. I am pleased to say, that my experience across Eastern Europe and in Romania in particular has been of a significant development in financial literacy since I first came to this country in April 1997.
At that time, I was working for a subsidiary of the British bank HSBC, advising the Romanian Government (FPS) on the privatisation of a number of state owned companies. During my first meeting with the General Manager of a large industrial complex near Timisoara, I asked the General Manager why the company was continuing to produce the same levels of products (and simply increasing his stock levels), if the markets for his product had dried up and his sales fallen. He was shocked at the question and asked who had told me this. I simply explained that he had when he gave me the copy of his financial statements. The whole story was there, in figures. Unfortunately he could not read them.
Thankfully, Romania has long passed that stage. I have been training accountants and financial managers in this country for nearly 10 years now. I have also been helping companies to restructure their debts and to turn around their financial performance as a financial troubleshooter for companies in Romania as well as in other countries across Europe, Africa, the Middle East and even in China and nowhere has the improvement in financial literacy been more pronounced than here in Romania. The financial directors I meet here are among the most knowledgeable and intelligent of any of my countries of operation and after living in Romania for the best part of the last 14 years, that fills me with great pride.
More can always be done however and individuals can also improve themselves and their knowledge particularly in terms of those managers not directly involved in the finance function. Marketing managers need to understand the impact that their work has on the profitability of the company. Operations and productions managers need to understand how efficiency improvements and performance management can also impact on the company's financial success. Sales staff and HR managers need to be able to understand how they can contribute more effectively to the "bottom of line" of increased profits, because it is through increased profits and better cash flow that we can create a stronger society. In fact the best social policy any country can have is a strong, dynamic and successful market economy.
Whenever HR Managers are discussing with us about the top challenges they have, it is a must that the terms "financial understanding" and "business knowledge" will be mentioned! It is of course justified; if we take into consideration the fact that all CEOs will place these two competencies up in the list of priorities regarding their expectations from the HR Managers. I have personally envied for several years in a constructive manner the financial analysts and all managers who could grasp the business direction and focus, as well as the potential problems, just by looking at the accounts statement…..This is the only language that will take you on the same level of speech as your Business Manager or CEO.
In recruiting most of management positions, one of the essential topics to be covered is the forecasting and the ability to analyse and make the best business decisions based on financial objectives and results. It is essential for any position that has either a tactical or a strategic role in any organization and will be in most cases the differentiator when promotions are opened.
I am very pleased therefore that Tack International and Barnett McCall have invited me, to develop a series of courses in Bucharest over the coming months, focused on executives and managers who are not currently employed in finance departments. The aim of these courses is to provide non finance executives with a stronger understanding of fundamental financial and banking concepts in order to help them develop their financial literacy and also their professional effectiveness. The courses are designed to be highly interactive, focusing on case study work drawn from my personal and the delegates' shared collective experience of working in the Romanian market. As well as improving financial knowledge and experience, I also hope we will have some fun and make some new friends; after all there is nothing wrong in that, is there?!
Juan Gamecho, Consultant and Trainer: Juan is a professional banking and finance trainer who for nearly eight years has been training students in banking, finance, credit analysis, debt restructuring and loan workout, risk management, strategic management and corporate governance compliance. Cooperating with some of the world's leading training companies, Juan has trained delegates from some of the largest industrial and financial institutions across Europe and the Middle East.