Aleksandras Cesnavicius: People are the universal element one can always build upon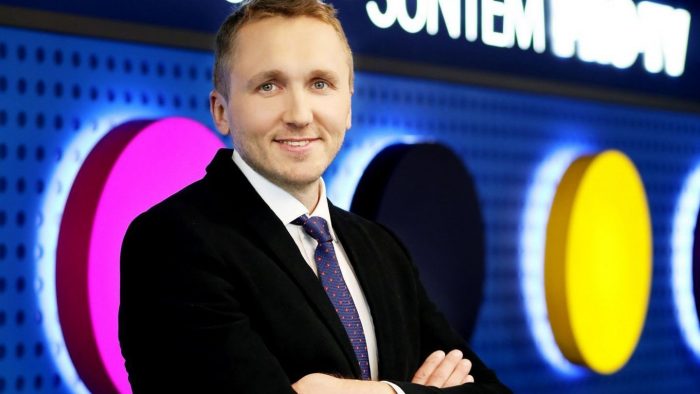 What does it mean to be a leader in times of change? How do you support innovation? How do you inspire your team? How do you keep your organization in a leading position? Aleksandras Cesnavicius, CEO Pro TV, shares a few of his insights with us.
What is your takeaway from your global experience? Is there a universal element one can always build upon?
It may sound strange, but people are the universal element one can always build upon. No matter how different we are physically or culturally, people always react to emotions, whether we talk about colleagues, the ones that are in front of the cameras or the Romanians who watch us every day.
People react to feelings and I could not imagine a scenery were we do not trigger emotions; it is what makes us human, empathic, it is what makes us relate to each other. This is only the basis, because the specificity of a country comes from the cultural background.
For me, getting to know the Romanian culture and people was one of the most important things and continues to represent a priority. My colleagues are mostly Romanian, and I have them to thank for constantly giving me insights and information about this country. Besides that, I have also discovered some by myself, in my everyday life here. It is essential to know the people, as in television, in order to be authentic and preferred by the viewers, one has to be close to them.
When it comes to driving change, what is the key element you trust to make transformation happen? How do you maintain a `healthy` tension within your team and make sure they stay creative and focused?
Before thinking about bringing change, I consider that any leader should calculate and analyze if he/she has the right team with the right skills. I am not a supporter of the traditional top-down management style. I believe in the "team of teams" approach. This means that people from different departments work together from the very start of a new project or idea.
This bigger round table drives each team to be more creative, inclusive, and responsible and ultimately, have a shared vision about a product, as of day one. Basically, it's not about micro-management or delegation, it's about team work and inclusion. Once you reach the right synergy in the team, it is simpler to drive change and dare higher.
What type of HR projects do you find most suitable to manage the challenges of the current work environment (the gig economy, nomadic professionalism, digitization etc.)?
I believe it is well known that there is no exact recipe for all working environments. My experience has showed me that there is a mix of actions that an organization can try, with the strict understanding that flexibility is key in reaching your goals from a human resources point of view. Honesty, transparency, being down to earth and in touch with the external reality are key element, I believe. It is not healthy to believe that the people who work in the organization you lead are just employees. We are all colleagues, interdependent to each other.
A healthy organization functions like a Swiss watch – try removing a small element and the watch will no longer serve its purpose. Each one of us is here because of their own skills, own experiences. Any challenges can be surpassed if you listen and trust your organization, if you learn from what did not work in the past and if you 'experiment'.
When considering an internal project/event, we always balance what worked and did not work at the previous ones we organized. For example, on Christmas this year (2017) we brought back an older tradition in the company – PRO TV Christmas Market. Each department was encouraged to bring any products they wanted (food, homemade jewelry, designs, decorations etc.) and sell them to colleagues, for prices they established. At the end of the day, we donated all the money gathered to Dăruiește Viața. Together we managed to donate over 6.000 euros. Colleagues were motivated to get involved to show that together, as one team, we can make a difference were it matters most. It was not a simple fund raising activity but it was a party, a celebration for us. It is one of the internal events we will continue as a tradition.
What do you believe is the best way to support the strategic role of HR within the organization?
Empowerment and consistency. I believe these are the two tools in supporting HR activities.
First, a team needs to trust their HR counterparts and this can be achieved only when the HR team is being empowered to take decisions and actions.
Secondly, I believe that the messages within an organization need to be constant and transparent.
I am not living in a utopic world, I do not dream of the perfect company where no one has no complaint, but as long as people know what to expect and as long as people know what the reality in and outside of the company is, it would be easier to go through the challenging periods.
When it comes to managing employee performance, what do you find yourself investing most of your time in?
First of all, it all starts with calibrating skills and experience to job descriptions. This first step is essential, knowing exactly what you need and expect from a professional. If you have this balance set the right way, it's simpler to manage, because you have a clear objective vs. reality check-up.
When analyzing my colleagues' performance, I usually concentrate on receiving and giving feedback and getting to find out the three "what's" – what worked; what didn't work; what could have worked better. And after that we take actions based on the conclusions we reached together.
What is your most preferred accomplishment and why?
I don't usually make tops with personal or professional accomplishments. I am a very out front person and take each reached objective or failure as is. I learn what I have to learn from them and then move on to the next task or challenge.
What is the most profound realization you have had, based on a failure?
That having the courage to try something new and learning from its failure is not 100% a failure. Because the next time you will not kick yourself on the upper side of the same threshold (if you are open to admit that it did not work as planned the first time (smiles).
How do you go about orchestrating the perfect mix of leaders within your organization?
From my point of view, a company couldn't function the right way without proper leadership. And leadership is not only about the ones in management or top management, it's much more than that.
At PRO TV, we are serious about this topic and have a strong leadership program implemented. It's created in partnership with a specialized company in this sort of trainings, we are already in the second year for some colleagues, and our objective is that as much colleagues as possible go through it. It is important to be aware that a true leader does not have to have "manager" in their mail signature, it is about the values one promotes and the example set around you. It is about working in teams and managing both the less successful moments, as well as the successful ones.
Please share a piece of wisdom for young leaders.
Be calculatedly courageous. It is dangerous to be just courageous, without balancing some essential facts. But after a thorough analysis, don't trip over a minus, think about getting around it and have the courage to take some risks.
Where could you expose yourself to the risk of something different? How do you foster innovation within your organization?
I always encourage my colleagues to do things differently. But there's a difference between doing something new, innovative, and just throwing yourself with the head forward without analyzing and knowing what you get yourself into.
I think that the biggest trap a leader could fall into is to stop innovating or stop nurturing an 'innovative team culture'. By innovation, I do not necessarily mean reinventing the wheel. One cannot innovate every single day and it would not be realistic to expect that. This being said, there are always elements to improve, some new angles to approach. Sometimes, a small change can make a big difference. This is the spirit and the behavior I want for my organization.
What keeps your thinking fresh?
First of all, it is the domain – meaning the media world we're working in where, if you are not fresh, if you don't strive for better, you won't succeed.
I try to stay in touch with the reality of the world outside PRO TV's walls. I like attending various events to see what is new and if I have that AHA moment, I bring it back to my colleagues to seek to understand and learn from others.
Lastly, as any other person I also, enjoy having some days for myself from time to time, go camping, spending time with my family, having a run with my dogs. It helps me clear my mind and see things in perspective.
What are your hopes for PRO TV?
Like any other CEO I have 'simple' hopes and expectations: strengthen our leadership position, deliver even better quality programs for our audience and, last but not least, have an organization that scores high in the annual internal survey (smiles).
The Romanian version of this interview is available here.
Aleksandras Cesnavicius is CEO of Pro TV, owned by Central Media European Enterprises. Previously, he was in charge of DELFI, the largest online company in his native country, Lithuania. He has also worked for the Scandinavian media group MTG and for RTL and has worked in television in Hungary, the Czech Republic, Slovenia and Russia. Aleksandras Cesnavicius has a PhD in Sociology.